Today Microsoft launched a new program which is aiming at providing its productivity suite, Office 365 to qualifying Nonprofit organizations for free or at a reduced price. Applicants representing Nonprofit and Non-government organizations from 41 countries around the world can apply to this program. Microsoft has said that they will be expanding this to 90 countries by 2014.

"Today we are donating to nonprofits and NGOs access to Microsoft's best-in-class cloud-based productivity and collaboration tools, enabling them to spend fewer resources and time on IT and focus on their missions addressing global issues, such as disease eradication, education and literacy, and environmental sustainability," said Jean-Philippe Courtois, president, Microsoft International.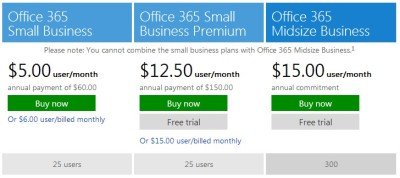 Microsoft originally has 3 premium plans to lure its users. The license can be bought from their website, and every plan has its own plus and minus points. But at the same time, licensing and donating Office products for people who can't afford it, or organizations who are not using the product to make any money is really nice thing of Microsoft to do.
"Nonprofits operate in the same way as any other organization or business; however, many lack the resources to implement the latest technology. The donation of Office 365 allows them to be more effective and efficient in the work they do."
This discounted (donated) version of Office 365 is full-fledged with adequate features and IT support. It offers,
Cloud support to access the suite from anywhere around the world.
Similar apps and functionality for easy syncing and collaboration among Nonprofits.
Simplified administrative controls and hassle free upgrading.
Up-to-date softwares and full support for maintenance.
This isn't the first time Microsoft has come to rescue people in need. General Manager of Citizenship and Public Affairs, Lori Harnick said,
"Microsoft has a long-standing history of philanthropy, providing nonprofits with software donations and cash grants for the past 30 years,"
In the press release, Microsoft has shared that just this year they have donated $795 million in cash to 70,286 nonprofits in more than 115 countries.