Microsoft offers software updates via Windows Update, but there are some users who don't prefer using the automatic updates, or cant use them. Considering this issue, Microsoft has come up with a solution for customers that can't or don't use Windows Update and for customers that need to do a mass deployment of Surface firmware and Driver Updates.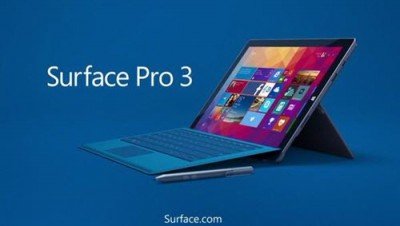 Surface Pro 3 MSI
Microsoft has released a Windows Installer Package (MSI), which will install all drivers and software update. The company will make the MSI available for download at the Microsoft Download Center.
The installation package includes the latest firmware and drivers for Surface Pro 3. The package copies the files to the \Windows\temp folder and installs all of the drivers and firmware in your Surface Pro 3. The MSI packages adds a 'Surface Platform Installer with a version number' in your Surface Pro 3.
Limitations of Surface Pro 3 MSI
Jon Eldridge from Microsoft writes,
"Windows Update will remain in place for customers to use as it has functioned prior. The MSI package is an additional option that we are enabling in response to the growing need of our customers that are remotely managing devices".
The MSI package will neither check the power state of the device, nor update the touch firmware. The package installs the update of all drivers and firmware of the device, except the touch firmware. The reason behind this, is that it takes a long length of time as compared to the other Surface updates.
Furthermore, this Windows Installer Package does not help building a Surface image from scratch. If you are building an image from scratch you can get the Surface Driver package from the Microsoft Download Center. The download contains cumulative and current firmware and drivers for the Surface Pro 3.