Microsoft Malware Protection Center is opening a new research and response lab in Munich, Germany, its 5th one now!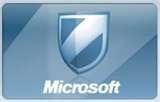 The new lab coming up at Munich complements the existing European antimalware lab in Dublin, Ireland, and will allow Microsoft to be more responsive to potential threats arising across Europe, Middle East, and Africa.
As we see adoption of our products and services increasing internationally – such as Office 365, Internet Explorer 9, Windows InTune and Bing – the MMPCs global presence lets us respond quickly and effectively to the changing threat landscape. I'm proud of the significant investment Microsoft has made, and continues to make, in protecting our customers, says Microsoft.
MMPC also has research and response labs in Redmond, USA; Vancouver, Canada; Dublin, Ireland; Melbourne, Australia – and now Munich, Germany.
The Microsoft Malware Protection Center (MMPC) provides world class antimalware research and response capabilities that support Microsoft's range of security products and services.
Want to know more about Microsoft Malware Protection Center? Download this paper from Microsoft.