Microsoft has introduced a brand-new platform Mesh for virtual meetings and MR-based interaction at Ignite 2021. The Microsoft Mesh platform has been designed to introduce holograms to virtual meetings.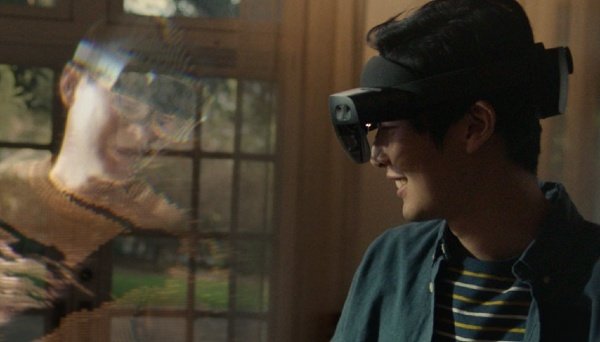 Microsoft Mesh to enable Holograms
The company says that the platform will be using animated avatars in the beginning phases but will soon support holoportation, which refers to capturing the most photorealistic image of the person/object and bringing that to the virtual meeting. Of course, Microsoft has great hopes for the impact the Mesh platform could have.
The company has used a compilation of technologies to create something as advanced as Mesh. The platform as such works on top of the Azure cloud computing ecosystem, but bringing holograms — animated or life-like — requires another layer of artificial intelligence technology in the works.
"Microsoft Mesh enables its users to connect with presence, share across space, and collaborate in an immersive way as if they were in person regardless of physical location," Microsoft said.
Besides, Microsoft Mesh needs proprietary headgear and processing hardware to show all the innovative virtual meeting features. The said proprietary tech has been priced at around $3500, but the company says it will soon roll out support for existing products like HTC Vive and the Oculus VR headsets currently owned by Facebook.
It seems the fruition of this Mixed Reality project is a couple of years away at best. During the conference, however, the company captured the core idea of Microsoft Mesh with collaboration from big names like James Cameron, the renowned filmmaker, and John Hanke, the CEO of Niantic, which has developed Pokémon Go.
They explained how the Mesh platform will allow the world to communicate better and make meaningful connections with the help of Mixed Reality, transcending the many boundaries that restrict humanity right now. In a couple of videos the company has published, Microsoft Mesh is touted as a platform that can be used by various industries, including healthcare, logistics, security, etc.
It goes without saying that Mesh is in its nascent phase and needs a lot of time to become the full-fledged platform Microsoft claims it to be. During that period, Microsoft will have to harness support from third-party developers and hardware tech while competing with Facebook and Apple, working on MR-based projects.