The past few weeks have been the toughest for the resilient people of India, handling the second wave of the COVID-19 pandemic. Companies like Microsoft and Google too are doing their best to assist India in its COVID-19 response.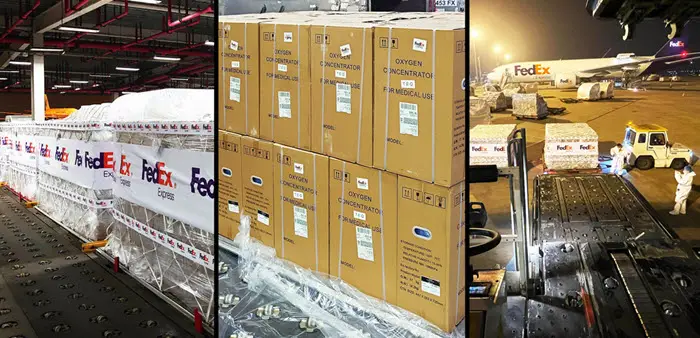 Microsoft helping India fight coronavirus crisis
In a Microsoft On the Issues blog post, Microsoft talked about several methods to keep the ongoing pandemic under control, working in contact with multiple non-profits and frontline organizations in the country. The blog post adds that the tech giant wanted to help the country that houses more than 11 of its team locations and hundreds of employees.
Most importantly, Microsoft is trying to tackle the real-time issue through crisis management team meetings, including professionals located in India and Redmond. These meetings look at how Microsoft can use its technology and industry experience to assist India in fighting the pandemic.
Here are some steps they are taking.
Becoming a founding member of Global Task Force on Pandemic Response
Addressing the severe shortage of oxygen
Supporting nonprofits in India
Providing critical technology and technical support.
The blog post also talks about a few steps Microsoft has already taken in this regard. First, Microsoft is a founding member of the Global Task Force on Pandemic Response. The partnership will assist India with a supply of critical resources, including but not limited to oxygen and crucial medical assistance. The company has also enabled the CHRO India Action group, which works at a grassroots level.
More importantly, Microsoft now addresses the problem of limited oxygen supply in the country. As one of the crucial steps, Microsoft has purchased 1000 ventilators for hospitals in India. In addition, with the help of multiple partnerships, the Redmond-based company has contributed 25,000 oxygen concentrators to the medical infrastructure across the country.
As always, however, Microsoft is offering the best technology and technical support through its solutions. Both Microsoft Teams and Microsoft Disaster Response Teams are made available so that the public organizations can boost their workflow.
On top of all these, the company would continue its supply of medical assistance resources. It has been an essential part of delivering PPE kits and other medical help to the workers in the frontline sector. The blog post also mentions that Microsoft will keep extending its support in the coming weeks.