Raymond Uadiale, a 41 years old Network Engineer who has been working at Microsoft in the Seattle area, has recently been accused of being linked to the Reveton Ransomware exploit. The exploit freezes the victim's computer and forces them to pay a hefty fine or ransom to get their machine in working state again.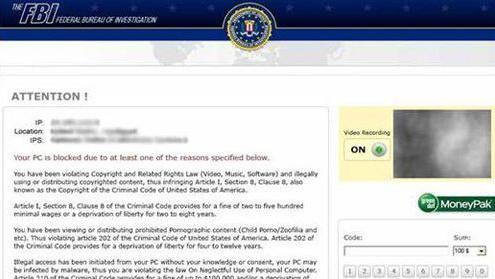 Network Engineer accused of being linked with Reveton Ransomware
These charges have been registered with the Federal court in Fort Lauderdale. His attorney, David Joffe informed and assured the judge of the court that Uadiale does not work in the field of cybersecurity. Even his LinkedIn profile shows him as a network engineer.
It is worth noting that Raymond Uadiale's crimes occurred before he was hired by Microsoft. And at the same time, the prosecutors do not have any tough evidence to prove Raymond guilty, Assistant U.S. Attorney Jared Strauss said in the court.
The prosecutors also claimed that Uadiale used the name of Mike Roland. He was a part of a conspiracy led by a man who is in prison facing criminal charges in the United Kingdom. He is identified as his online moniker "K!NG". He is accused of spreading malware including Reveton ransomware to victims' computers.
The infected machine would show a fake message with the FBI Logo informing the user that they have been violating federal laws and needed to pay a fine to use their machines again. Sometimes, even after paying the fine, the computers would not unfreeze and still keep the victim away from their data. This was claimed by the prosecutor.
The ransom was collected on GreenDot, and MoneyPak prepaid cards claims the indictment. In this whole process, Uadiale was responsible for transferring these payments to a person in the UK using Liberty Reserve which was used for money laundering. A total of $130,000 ransom was collected, and Uadiale got 30% of the total while K!NG enjoyed the rest of 70%.
Joffe said, "These events occurred about five years ago, and it was for an extremely short period. Mr. Uadiale has been extremely responsible and cooperative in this case."