Microsoft has significantly increased its stakes in cloud computing in Europe. Recently Microsoft CEO Satya Nadella and President Brad Smith detailed the new plans. Nadella went on to say that Microsoft has more than doubled its cloud capacity in Europe and has invested over $3-Million USD across Europe and has announced that Microsoft intends to open up new data centres in France.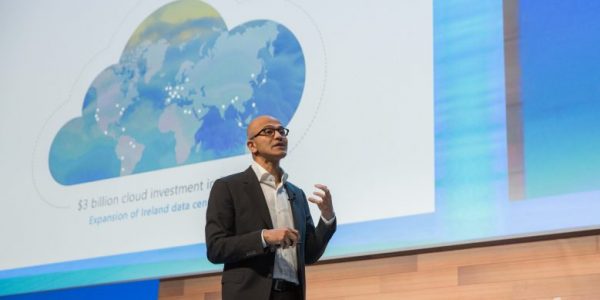 Satya Nadella said,
"We continue to invest heavily in cloud infrastructure to meet the growing demand from European customers and partners" and further added that "Building a global, trusted, intelligent cloud platform is core to our mission to empower every person and organization on the planet to achieve more. There's never been a better time for organizations across Europe to seize new growth and opportunity with the Microsoft Cloud."
On a related note, Microsoft also announced its plans to offer Microsoft Azure, Office 365 and Dynamics 365 from multiple datacentre locations in France. The investments will be spread across datacentre hubs in Netherland, Ireland, Austria and Finland thus eventually allowing Microsoft to have an upper hand when it comes to customer demand in Europe. Microsoft has the best clientele for its Cloud, Office 365 and Dynamics 365. The clients include Ireland's Health Service Executive, The Renault-Nissan Alliance, The Ministry of Defence for the United Kingdom and ZF.
Brad Smith, Microsoft president went on to explain how Cloud computing can potentially solve real world problems and was quoted as follows,
"Cloud computing has the potential to solve some of our world's most challenging issues, but, as with all technological advancements, it raises important questions for society" Before adding further, "We must work together to build a cloud for global good. Our hope is that the ideas shared in this book will help move technology forward while ensuring no one is left behind."
Source: Microsoft.