Although Nokia has been taken over by Microsoft few months back, the demand for its low cost handsets has still not been affected. The reason for this is that, Nokia mobile phones are designed as "built to last". Nokia 130 and Nokia 130 Dual are two handsets that has Microsoft has just announced.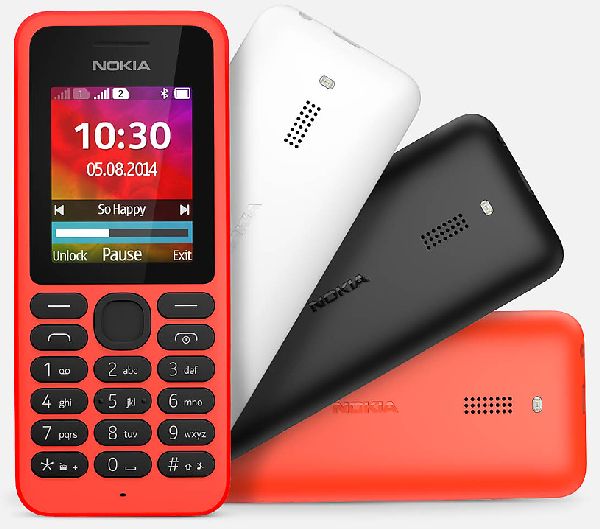 Nokia 130 comes with some unique feature at an affordable price, like 1.8-inch QQVGA color display, audio and video playback support, FM radio, Bluetooth feature (based on SLAM), USB support, expandable memory storage and 36 days of battery backup at just 19 euros.
Nokia 130 can be considered as an ideal device for those first time mobile user who are looking for a reliable, battery efficient that can last long on single charge and can rescue them when their primary handset goes down at a low price.
On a single charge, Nokia 130 is capable to play up to 16 hours of continuous video, standby goes up to 36 days for a single and 26 days for a dual sim device.
Nokia 130 Technical Specifications
SIM Type: mini SIM
Display: 1.8-inches TFT (65K)
Connectivity: GPRS, Bluetooth v3.0 with SLAM, micro USB v2.0
Messaging Support: SMS, Email, MMS, IM
Storage: microSD up to 32 GB
Battery: 1020 mAh battery (BL-5C)
As mentioned by Microsoft Jo Harlow, corporate vice president for phones:
"As demand in the affordable mobile segment continues to grow, Microsoft remains committed to delivering market-leading mobile innovation at each and every price point. It is estimated that at least 1 billion people in the world still do not have a mobile phone, while at the same time there is increasing demand for reliable backup phones in both mature and high-growth markets."
The 19 euro price is before taxes and Microsoft will start shipping the device in third quarter of this year in select countries like India, China, Nigeria, Indonesia, Kenya, Pakistan, Philippines and Vietnam.
If you are looking for a low budget mobile phone or just want a reliable backup phone for your smartphone then look no further go grab Nokia 130, you won't be disappointed.