Microsoft today launched its most affordable Internet-ready phone Nokia 215. Available at $29, Nokia 215 comes in single as well as dual-SIM version. This entry-level Nokia phone boasts amazing battery life with standby time of 21 to 29 days for dual-SIM and single-SIM versions respectively.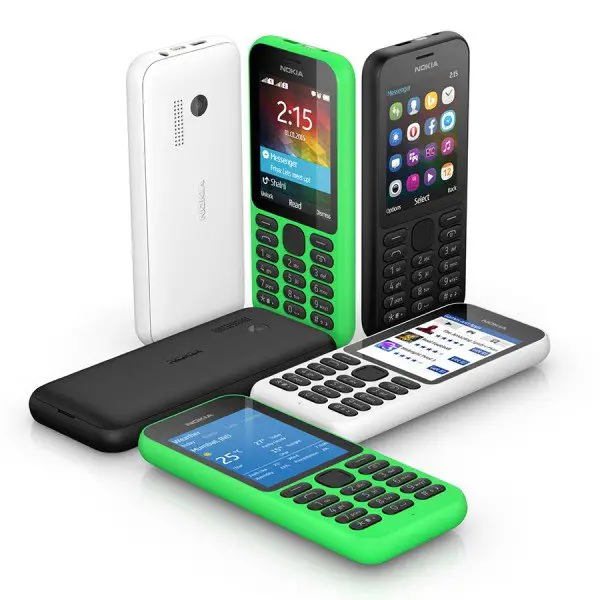 You can't obviously expect the high-resolution screen at such an affordable price, but this cheapest Smartphone comes with almost every basic feature required for a standard internet browsing.
Features of Nokia 215
This latest phone from Nokia has Opera Mini web browser along with the social networking app Facebook and Twitter. MSN Weather, Bing Search and Facebook Messenger are also available for a better Internet experience.
It supports 2G and EDGE Networks and boasts a 2.4 inch QVGA 320 X 420 pixels display.
The phone include a MicroSD Card supporting 32GB storage.
Other standard features include Bluetooth 3.0, FM Radio, MP3 player and 1,100mAh battery.
With a durable build-quality Nokia 215 comes in three different colors white, green and black.
Both Single and Dual-SIM versions of Nokia 215 will hit the marketplace in the first quarter of 2015. The phone will first roll out in Middle East, Africa, Asia, and Europe markets according to Microsoft's blog post .