Ever since the general availability of Windows 365, one of the most requested features for it was the support for Azure AD. As a result, Azure AD has now been released in the Public Preview in Windows 365 Enterprise. This makes it easier than ever to set up a Windows 365 PC.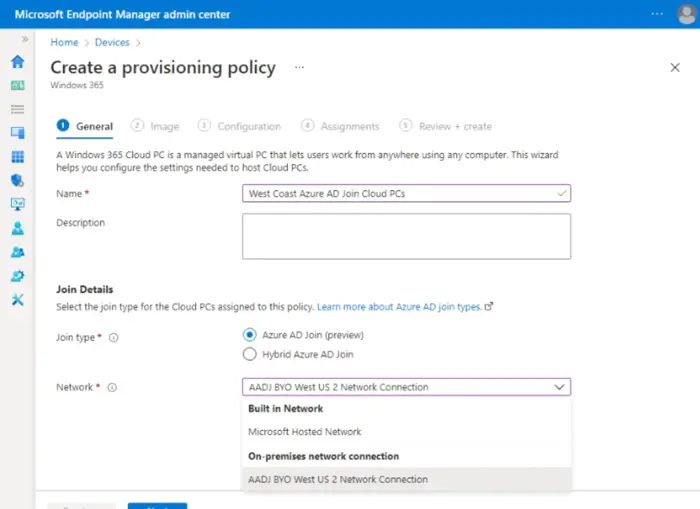 Setting up a Windows 365 PC is now easier than ever
With Azure AD Join as a Cloud PC join type option, users will no longer require an existing Azure infrastructure to use the service. Just go to the Microsoft Endpoint Manager admin center, select the Microsoft Hosted Network under the provisioning policy creation flow, the desired region and you'll be good to start.
Azure AD Join technology has been a huge investment across Microsoft, and we're excited to bring that to Windows 365 Enterprise. Starting now in Public Preview, you no longer need an Azure subscription to provision Cloud PCs for your users. In the provisioning policy creation flow, simply select Microsoft Hosted Network and the desired region, mentions Christian Montoya in a blog post.
Apart from the above, there's an expanded list of languages you can choose for the configuration process. It will define the default Cloud PC experience for your users. Microsoft names this experience as a Localized first-run experience. It supports over 38 languages and will be available at first login.
The biggest advantage of this new capability is that if you have been localizing Cloud PCs by manually installing language packs onto a custom image, you can now skip that lengthy process and simply configure language settings in a gallery image!
Currently, two new supported regions have been added as part of the February 2022 update for Windows 365. These are US Central and Germany West Central. So, if you are planning on using the new functionality of Azure AD Join and Microsoft hosted network, you will see these options listed in the Region drop-down.