A few weeks back Microsoft explained in its official blog saying that its new Office 2013 would not be transferable between two computers and will be tied to the first computer it was installed on. Now bowing down to possible public pressure or "user feedback", Microsoft today updated the in the blog saying Office 2013 license owners can now transfer the software to a different computer machine.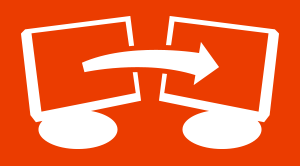 The software giant Microsoft seems to have made this change possibly after seeing the complaints from customers. The change in the policy is effective immediately. The new policy applies to retail licenses on the standalone Office 2013 applications, Office Professional 2013, Office Home and Business 2013 and Office Home and Student 2013.
Talking about the change in policy Jevon Fark, from Microsoft Office Division says, "Based on customer feedback we have changed the Office 2013 retail license agreement to allow customers to transfer the software from one computer to another. This means customers can transfer Office 2013 to a different computer if their device fails or they get a new one."
According to the new terms and policy Office 2013 license can now be transferred to any other PC, but only once every 90 days.
Fark adds, "You may also transfer the software (together with the license) to a computer owned by someone else if a) you are the first licensed user of the software and b) the new user agrees to the terms of this agreement before the transfer".
Microsoft always listens to its customers and keeps updating its services according to their feedback. This is probably the smart move taken by the company as there are many free Office alternatives available in the market presently.