Microsoft has released a new intelligent app Office Delve for Office 365 for business customers. The new Office app from Microsoft is powered by Office Graph and is designed for business personnel to access the relevant content across their professional network.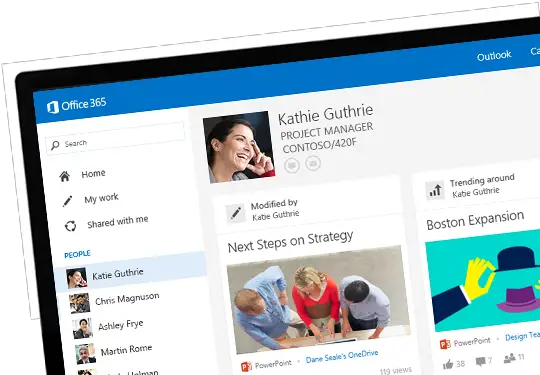 Microsoft Office Delve
Business professionals now won't have to remember where their business information is stored. They can now access the work done by people in their network using Office Delve and can also edit the documents directly using Office Online. The detailed information of documents or files will be displayed as a series of cards.
The intelligent app will highlight the documents which are currently being edited. It also allows the users to search for the documents within their network. The app draws the information from OneDrive, Yammer, SharePoint and email but the services like OneNote and email attachments are supposed to be added in coming few months.
Explaining the functionality of Delve, Microsoft says, "Delve is powered by Office Graph, which "uses sophisticated machine learning techniques to map the relationships between people, content, and activity that occurs across Office 365".
The app which was previously named as Oslo will work on Windows Phone devices and Windows 8 devices. For now, Office Delve will be rolled out only for users having Enterprise Office 365 plans.
Go through the video below and learn more about Office Delve.