Microsoft Office, released in November 1990 will soon be rebranded. Microsoft Office is being renamed as Microsoft 365. The company has been quite active in branding Microsoft 365. Two years ago, Microsoft renamed Office 365 subscription to Microsoft 365, and the company will now rename Microsoft Office.
Microsoft Office to be rebranded as Microsoft 365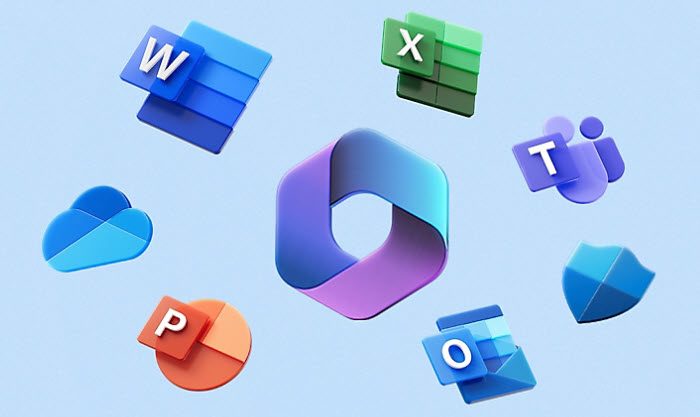 Microsoft 365 is a cloud-based productivity platform that includes Microsoft Word, Excel, PowerPoint, Teams, Outlook, and more. With this rebranding, Microsoft is going to introduce a new icon, a new look, and some new features. Users can get started with free web and mobile apps. But if they want to access premium apps and features, they have to purchase Microsoft 365 subscription.
Microsoft shared this information in the FAQs section on its official website:
Over the last couple of years, Microsoft 365 has evolved into our flagship productivity suite, so we are creating an experience to help you get the most out of Microsoft 365. In the coming months, Office.com, the Office mobile app, and the Office app for Windows will become the Microsoft 365 app, with a new icon, a new look, and even more features.
These changes will apply to everyone who uses Microsoft Office for school, work, and personal use, and take effect for Office.com in November 2022. And the changes to Office app for Windows and Office app for Android and iOS will take effect in January 2023.
According to Microsoft, there will be no impact on the existing accounts, profiles, subscriptions, and files of the users. When the update is released from Microsoft, Microsoft Office apps will update automatically with a new icon and name.
Microsoft Office will not go away entirely. The company will continue to offer one-time purchases to customers and businesses via Office 2021 and Office LTSC. Also, there will be no change to Office 365 subscription plans. After this rebranding, Microsoft Office will become a legacy brand which means that all the new features will be introduced to Microsoft 365 and not to Microsoft Office.