Sincere efforts from Microsoft has led to the development of Mixed Reality Academy in San Fransico. It's a place to provide a community hub for creators and developers to learn, collaborate, and create a huge range of mixed reality content. Earlier, the company had demonstrated Windows Mixed Reality experiences at Microsoft Reactor – physical spaces that are open to host technical events, free of charge.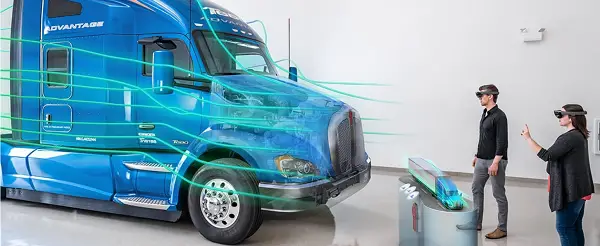 Mixed Reality Academy
Mixed Reality Academy takes this concept, a step further. It aims to enable a broader ecosystem for mixed reality worldwide by reaching support partners, creative agencies, studios, application developers, and others dedicated to the concept. The idea is to create the most immersive mixed reality content possible.
Since opening the Mixed Reality Academy in Redmond two years ago, we have seen the transformational impact a mixed reality learning environment can have. We are now bringing the popular courses we offer in Redmond to San Francisco based mixed reality developers, writes Liz Hamren / CVP, Microsoft Devices Marketing in a blog post.
The campus of San Francisco Mixed Reality Academy will offer a range of on-site courses and workshops, including:
Discovery Program
This will be the starting point of your journey as it will acquaint you with the process of building mixed reality experiences, and participate in upcoming projects of Mixed Reality Academy.
Expert Program
As the name suggests, the course is designed to provide skill and prowess in building mixed reality solutions for clients. The integrated program extends up to multiple weeks.
Workshops
Offers tailored courses where interested developers can learn and receive valuable inputs from Mixed Reality team on a wide range of topics such as adding spectator view to their app, improving performance, adding shared experience, or supporting the latest hardware.
Hackathons
Lists upcoming events of hacking and porting via a robust calendar.
For more information, see this page.