Are you a Surface Duo user? In good news, Microsoft Edge is now looking to enhance your web browsing experience on a whole new hardware category of dual-screen and foldable devices. Well, the Edge web browser now supports new Web APIs for these new set of foldable devices. Let's see what these new features are all about.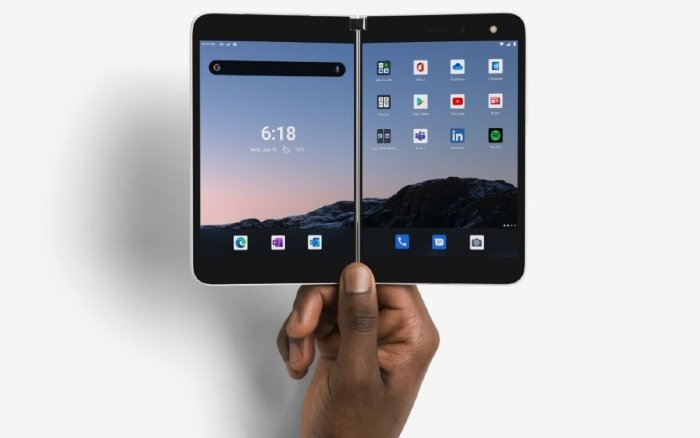 Microsoft Edge for Surface Duo
In an official blog post, Microsoft wrote:
"With a variety of new dual-screen and foldable devices coming to market, including last week's launch of the new Surface Duo, there's never been a better time to start thinking about how your site can embrace these form factors."
Although dual-screen devices are around for quite some time now, foldable devices as a consumer electronics category are still in their early days. The success of this category depends entirely on how efficiently users can run apps on these devices and the web browser is undoubtedly one of the most used apps on any device.
Microsoft is announcing two new experimental Edge features: CSS screen-spanning media feature and JavaScript windows segments enumeration API.
These features will help web developers layout website content span multiple display regions. It will also empower developers to create responsive websites that fit for foldable devices.
While the CSS screen-spanning media feature will help web developers "describe the geometry of the fold," the JavaScript window segments enumeration API will help them render Canvas2d and WebGL.
Not all foldable devices have two screens to offer. There are two variants of this category: Dual-screen and the ones with single-screen taking advantage of the flexible display tech.
Depending on the form factor, the website content can either reside on a single screen or simply span across both screens. As a result, the site content must be split accordingly.
"The expansive screen real-estate and unique postures enabled by this device category allow web developers to unlock unprecedented experiences on the web in a device that can fit in your pocket or purse," Microsoft added.
This is where the new Edge features come into the picture to make the transition between the site content faster and easier. The CSS screen-spanning media feature can not only detect display regions but it can also calculate display regions geometry for the desired output.
Microsoft Edge can now significantly enhance the email experience on dual-screen and foldable devices.