Microsoft has released the lightweight version of the Outlook app for Android devices. This new Outlook app is known as Microsoft Outlook Lite and is available on Google Play Store. According to Microsoft, it is suitable for low-end Android devices, like Android smartphones with 1 GB RAM.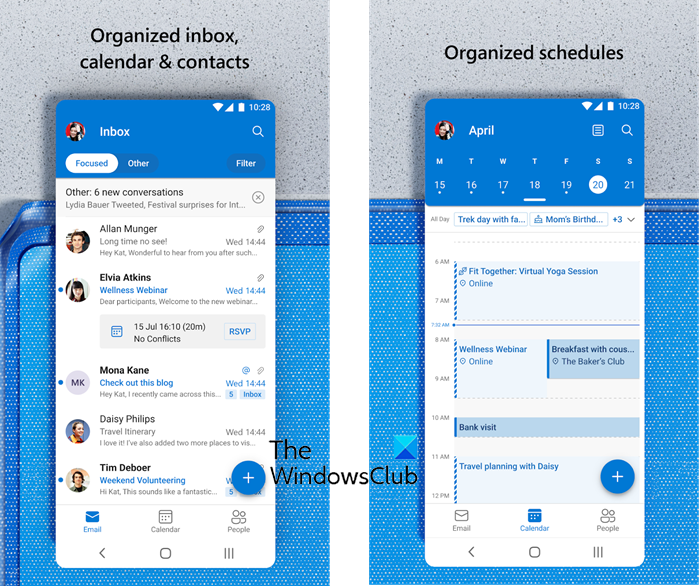 Microsoft Outlook Lite for Android phones
If you have a low-end Android smartphone, there is good news for you. Microsoft Outlook Lite is now available for Android phones. You can install it from Google Play Store. Microsoft Outlook Lite has a total size of less than 5 MB, whereas, the regular version of the Outlook app for Android has a size of approximately 38 MB.
Currently, Outlook LIte is available in 14 countries, India, Argentina, Brazil, Chile, Colombia, Ecuador, Mexico, Peru, Saudi Arabia, South Africa, Taiwan, Thailand, Turkey, and Venezuela. Microsoft will release Outlook Lite in other countries in the future.
In a statement, Microsoft said:
With Outlook Lite, our goal is to make Outlook more accessible to users who are on lightweight mobile devices across the world.
Microsoft Outlook Lite keeps you connected with your email, calendar, and contacts all in one app. It supports Outlook.com, Hotmail, Live, or MSN accounts, as well as Microsoft Exchange Online accounts. Outlook Lite is a small and fast app for Android devices that does not consume much battery and also works in 2G and 3G networks.
To save space on low-end Android devices, other tech giants have already released a lightweight version of their apps. Now, Microsoft has joined the plethora of lightweight apps developed by other tech companies, including Facebook Lite, Instagram Lite, Pinterest Lite, etc.
Microsoft is also testing the new Outlook for Windows app based on Outlook on the Web. This new version of the Outlook for Windows app will have an interface similar to the web version of Outlook.
Android smartphone users can download and install Outlook Lite from Google Play Store.