Microsoft has been coming up with new features and products regularly but Paint is one such app that has been largely ignored by the company. The Paint has been nostalgic to many of us and for me at least it was one of the first apps I used in a Tulip computer running Windows 95 back in those days. Well, Microsoft seems to have finally decided to give the Paint 3D a much-needed update.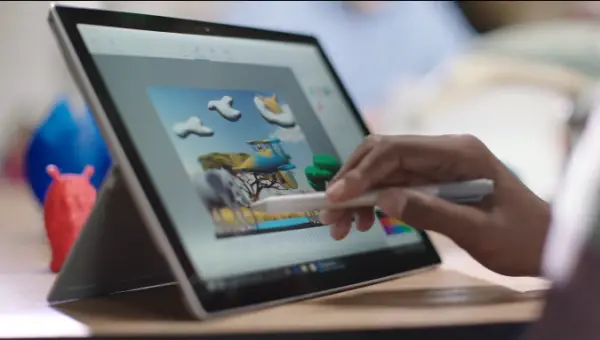 Microsoft Paint 3D app
The Paint 3D can take photos and turn them into 3D objects and users can also doodle 3D. Also, Microsoft's new online community will let people directly export things from Minecraft and directly 3D print it. Well, the 3D feature had been released in a video recently along with most of the new features in Windows 10 Creators Update.
The new 3D Paint still comes with the simplicity and the utilitarian aspect of the original Paint app but brings along with it the ability to model 3D. The best feature of all is the ability to take photos and turn them into 3D objects. Thankfully all the 2D pens and pencils will work on the 3D models and in all likelihood, can be viewed on HoloLens. Also, stickers can be applied on 2D images to turn it into 3D.
While some of us might argue that we already have 3D modeling tools at our disposal they need to understand that it is meant for the professionals and is very tough for a generic user to get a hang of it. Moreover, Paint has mostly been a recreational tool and the 3D Paint continues to do so in a better way. You can even create 3D Images with Paint 3D App of Windows 10
https://youtu.be/Itc5ihHDAnY