A few days ago, we learned that Microsoft was axing the popular Microsoft Paint tool with the roll out of new Windows 10 Fall Creators Update. However, Microsoft has now clarified that MS Paint will be available in the Windows Store free!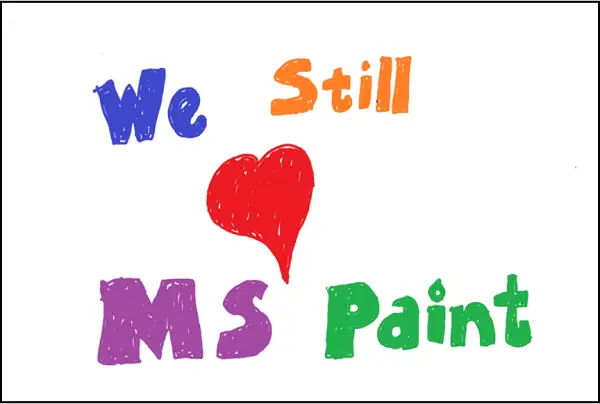 Microsoft Paint in Windows Store
Although Microsoft Paint was never the most powerful or versatile of tools, it has remained the most recognizable features of Windows OS. It's simple nature, and widespread availability made it the go-to tool for resizing, coloring and performing simple editing functions on images. The basic graphics editing program always fulfilled its tasks without fail
Today, we've seen an incredible outpouring of support and nostalgia around MS Paint. If there's anything we learned, it's that after 32 years, MS Paint has a lot of fans. It's been amazing to see so much love for our trusty old app. Amidst today's commentary around MS Paint we wanted to take this opportunity to set the record straight, clear up some confusion and share some good news: MS Paint is here to stay, it will just have a new home soon, in the Windows Store where it will be available for free, mentioned Windows Blog.
The above description clears all confusions. What it means, apart from continuing to exist, Microsoft Paint will no longer come preinstalled in Windows 10 Fall Creators Update. The app will be available to download for free from Windows Store.
So, MS Paint is not going away! On the other hand, Paint 3D, its sibling will get new feature updates, in addition to the new 3D capabilities.