Windows 10 is the fastest adopted version of the Windows till date and the total number of monthly active users has already crossed 400 million. With the service-oriented approach, Microsoft is helping the organizations save money and time by eliminating the need for wipe-and-replace Windows deployments.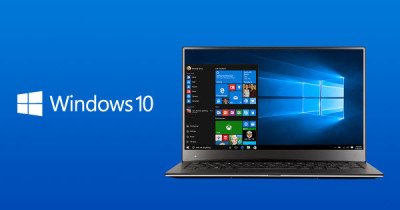 Starting now Windows will be committing to a twice-per-year release schedule on September and March of each year along with the Office 365 ProPlus. What this means is that we can expect the next Windows update in September this year.
The policy also specifies that each update will be serviced and supported for a time period of 18 months and this is aligned with the Office 365 ProPlus.
Previously Microsoft's support period was 12 months only and now it has been increased to 18 months. Needless to say, the System Center Configuration Manager will support the aligned update for Office 365 ProPlus and Windows 10.
Microsoft had earlier expressed their plans to release 2-3 feature updates in a calendar year but it stuck to rolling out only one. However, until now, Microsoft was releasing three feature upgrades to the Office 365 ProPlus and now it has decided to bring it down to two updates. This will bring huge positive improvements with respect to the IT admins who will be able to predict the updates and update the Office Pro Plus and Windows 10 together.
That said the changes will not bear any effects on the perpetual clients who connect to on-premises servers and also leaves the web versions of the apps like Word Online, Excel Online and PowerPoint Online unaffected.
The Office 365 ProPlus is available via subscription licensing and currently is offered with Outlook, Word, Excel, PowerPoint, OneNote, Access, Publisher, Skype for Business, and OneDrive for Business.