After a successful preview program, Microsoft has finally announced the general availability of Microsoft PowerApps and Microsoft Flow. Starting Tuesday both the apps have been made available globally in 42 languages. The best part is that both the PowerApps and the Flow will be bundled with the Dynamics 365 and Office 365 subscriptions across the Enterprise, Business, Premium and Essential users.
Microsoft PowerApps and Microsoft Flow are now available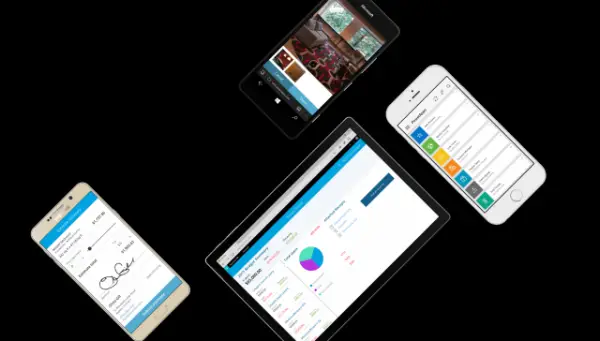 Also, Microsoft and Flow join Power BI and create something that Microsoft refers to as the power trio. The power users will be delighted with the features as unlike before they wouldn't be needing any coding skills.
Microsoft Flow is useful to automate business processes through easy configuration while the PowerApps help rapidly build both web and mobile business applications without the need for coding. Microsoft Power BI will help you analyze and visualize the data that will eventually drive your business.
Despite being powerful the tools can be setup in a matter of five seconds to five minutes and you will be rearing to go. These services will be leveraging the power of Microsoft Cloud and will help the business partners to transform their business processes in an efficient and cost-effective manner. Also, Power apps now come inclusive of the Common Data Service which will act as a unifying backbone for your business data. As we pointed out earlier PowerApps and Flow work in tandem with Microsoft Office 365 and Dynamics 365 connecting the users with hundreds of popular business applications and database systems. We have listed below examples of how power apps has helped businesses in real time scenario,
Integrated Power Systems, the maker of electric motor upkeep used PowerApps to completely redesign their business flow and thus enabling them to deliver quotes to their customers by automating their core electric motor inspection and repair processes.
This is what Scott Melzer, VP of IT and Purchasing at IPS had to say about the PowerApps, "In collaboration with our trusted Microsoft partner we reimagined our previous data collection, work logging and report generation processes, improving productivity by an estimated 15 percent in the factories that have implemented the PowerApps-based solution," said Scott Melzer, vice president of IT and Purchasing at IPS"
TransAlta is an MNC with its headquarters in Alberta, Canada and they used PowerApps along with Azure and Microsoft Sharepoint in order to create a decision-making tool that would allow them to calculate the economic viability of the quotes and sends the quick response to service requests.
Microsoft has also readied a catalog that will detail all the solutions the partners have built for the sales, employee onboarding, quality control and others.