Nearly a year ago Microsoft had announced Project Olympus, its next generation cloud hardware design alongside a new model for enabling open source hardware development. Microsoft has now detailed at U.S Summit how its Open Compute Project has created a vibrant industry ecosystem as far as data center deployments are concerned across cloud and enterprise.
Microsoft's Project Olympus has always been leading the cloud infrastructure scene and has been actively collaborating with the OCP. The HGX-1 is an interesting offering that is expected to add the AI muscle to next generation cloud computing system.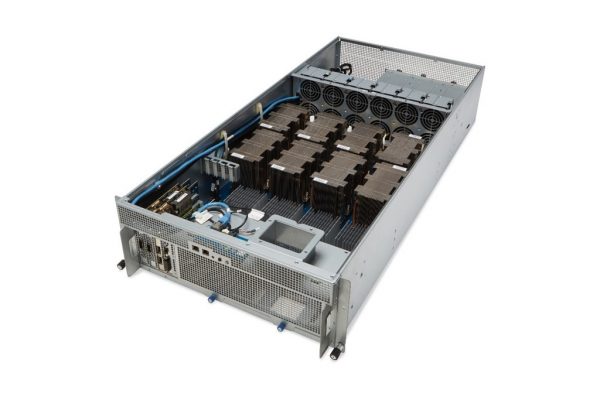 Microsoft has been the industry leader from way back in 1989 when it had developed the world's largest cloud data center. They, in fact, shared the same server and data centre after joining OCP in 2014. Currently, 90-percent of the servers procured by Microsoft are based on OCP. Over the last year, the company has collaborated with OCP and introduced new hardware development model that comes under the scope of Project Olympus and will be open sourced.
The news, however, is that Microsoft has now announced its latest innovation which aims at addressing the exploding growth of cloud services and computing power needed for advanced and emerging cloud workloads including big data analytics, machine learning, and Artificial Intelligence. This will be the first OCP server to offer a diversified range of microprocessor options which are fully compliant with the Universal Motherboard and are typically designed to address any kind of cloud computing workload.
Microsoft has joined hands with Intel and the Project Olympus will be powered by the next generation Intel Xeon Processors and will also be future proofed to include Intel FPGA or even Intel Nervana solutions. As one might have seen in the news AMD is springing back into the server market and will be working together for their next gen "Naples" processor which is expected to offload some of the demands when it comes to datacenter workloads.
Microsoft has also announced a new industry standard to leverage Artificial Intelligence in the next generation cloud ecosystem. The Hyperscale chassis named HGX-1 is designed to support eight of the latest "Pascal" generation NVIDIA GPU's and NVLink high-speed multi-GPU interconnect technology. This ensures that the HGX-1 score high on the scalability index and can be easily adopted across existing datacenter in the world.