Coding is the new black. Thanks to a slew of free online courses, and encouraging messages from Barack Obama, Mark Zuckerberg, Will.I.Am and many other personalities, the message that programming is going to play a very critical role in coming years has been conveyed.
Microsoft's "Project Siena" takes this initiative to yet another level. The software giant has launched an app that lets anyone create Windows 8.1 apps.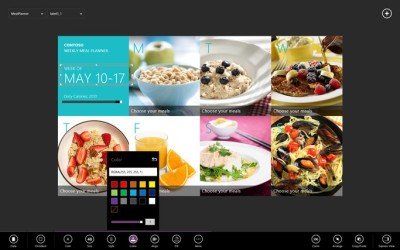 Microsoft Project Siena
Project Siena won't produce jaw-breaking apps, but that's okay, since that isn't something it is supposed to do. With this project Microsoft is inviting everyone, especially beginners to try their hands at coding. You don't need to know what programming or looping means, or what the concept of recursive function is all about, just open the app, and every process is self-explanatory and has been simplified visually.
Now, without any programming, you can create powerful apps for the device-first and cloud-connected world, with the potential to transform today's business processes.
The app lets you make document sort like programs with image, video, button insertion capability. If you know basic things about Office and Windows, that is more than enough to make complex applications. The app also offers embedment of several data graphs from other clients such as RSS, Excel and SharePoint etc.
Once you are ready to save your program, you are given the option to publish it on the App Store as well. You can also send over the installation file to your friends, if you want.
It is worth noting here that Microsoft had launched a similar app development kit for making Windows Phone apps this past August. Project Siena for now is in its beta stage, and is available on Windows 8.1 and Windows RT 8.1. You may download it from here.