Microsoft has been strengthening its commitment to the field of quantum computing and is inching towards creating a scalable quantum computer called Qubit.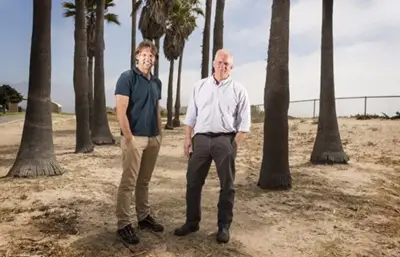 The endeavor will be led by Microsoft executive Todd Holmdahl who will be leading the scientific and engineering efforts to create scalable quantum hardware and software. Holmdahl believes that they are currently at the inflection point wherein they can make the transition from research to engineering. Holmdahl has been involved in the Xbox Kinect and HoloLens projects and says that the company's investment in the quantum computer will reap long-term benefits.
Microsoft has also hired industry leaders in the field of quantum computing, Leo Kouwenhoven, and Charles Marcus. The company is also going to ramp up and bring in new people from the field of Quantum Mechanics. Marcus and Kouwenhoven have been collaborating with Microsoft's quantum team from past several years and thanks to Microsoft's funding the Qubit research has been accelerated. The academicians will continue to run their research parallely with the university research group and also chip in to build Microsoft Quantum labs at their universities.
With years of research, Kouwenhoven also says that they have indeed reached a point where ""they can benefit from an engineer's perspective on how to bring the work to reality."
He further added that "The engineering will also help move the science forward." The company is aiming at creating dependable tools which will also help people without the background in Quantum Mechanics understands the world's most difficult problems. In all likelihood, the initiatives will also help usher in a new "quantum economy" which is capable of revolutionizing medicine and materials science industries.
One of the biggest bottlenecks comes in the form of the working conditions for the quantum system. A quantum system can only remain in a quantum state when it's not being disturbed. This requires the quantum computers to be built in extremely cold environments.