In an effort to protect people from the most sophisticated attacks and maintain their productivity, Windows has rolled out new tools, and technologies that will power the future of hybrid work.
Windows gears up for the future of hybrid work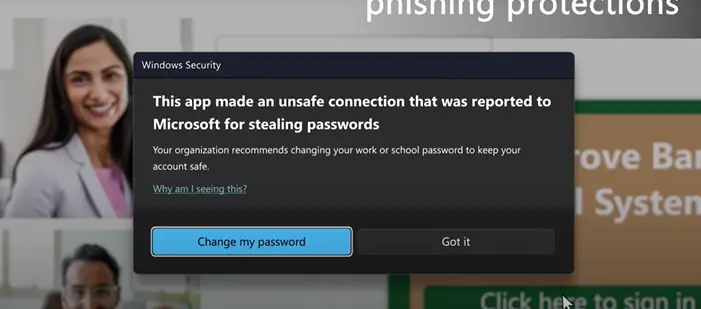 Things have changed dramatically in the past few years. Most office-going people now prefer more flexible and remote options to stay. However, IT managers are facing challenges to empower their workforces with new tech experiences, owing to the growing menace of cyberthreats.
Fortunately, Microsoft is developing Windows to meet the challenges of an ever-evolving cyber landscape and equip its customers with experiences that help them do their best work.
Microsoft has rolled out a series of upcoming features that will more tightly integrate its Cloud PC and local desktop capabilities. For example,  new in Windows 11 is enhanced phishing detection and protection built right into Windows with Microsoft Defender SmartScreen. This new feature will help protect users from phishing attacks by identifying and alerting users when they are entering their Microsoft credentials into a malicious application or hacked website.
You need your devices to be more secure than ever from phishing, weak credentials, malware, ransomware, data loss and the serious risk of hardware attacks if a device is stolen. Windows is here to help provide that by targeting and disrupting the techniques used by ransomware and other large-scale cyberattacks. Windows 11 is introducing two powerful new features that strike against the most common cyberattack techniques: phishing and targeted malware, mentioned Panos Panay, Chief Product Officer, Windows + Devices in the Windows Experience blog page.
Also, to protect the productivity of customers as well as their organizations from attacks (ranging from common to the most sophisticated), the Config Lock will play a key role. If it detects any change in registry keys, it will automatically revert the impacted system to the IT-desired state in seconds.
In addition to the above, the redesigned, cloud-powered File Explorer will make it easier to find things you're looking for. You will see all files in one centralized place with the ability to pin them and create tabs in File Explorer. Plus, application management for Microsoft Edge will enable employees to securely access company resources from their personal Windows devices, while maintaining security and privacy.