Microsoft recently made an announcement while addressing the Russian authorities, that it will share the Skype user data of Russian users with them. Apparently these changes are the consequence of terror attacks that took place in the last month in Volgograd.
Skype, the instant messaging and VoIP service is owned by Microsoft. As per the recent announcements, Microsoft will share the information of the Russian Skype users with the Russian police if required. The general protocol that will be followed for this includes, storage of Russian Skype user data for six months and handing over this data to the Russian government and police (KGB) as and when required. Microsoft doesn't deny its obligation for sharing the Skype user data when it comes to anti-terrorism efforts taken by Russia.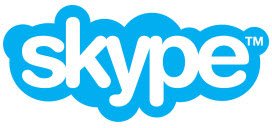 However, Microsoft has cleared its stand on this issue on one of its statements as follows:
"Microsoft has not commented on draft legislation in the Russian State Duma or committed to sharing customer data with the Russian authorities. We have clear principles in responding to legal demands for customer information from governments around the world. We review the applicability of any new laws given that many of our internet services may not subject tolocal jurisdiction if they do not store or process data locally".
In addition to this, if Russian government identifies the need for provision of more Skype user data or extension of data storage time, then Microsoft would provide the same. In fact, Microsoft has already agreed that it will honor any changes in the Russian law that favors its anti-terrorist efforts; even if it is going to target its Skype users, reports The Moscow Times.
The legislation says that,
"An individual or a legal entity that has organized users' contacts on the Internet are to store information about the reception, transmission, delivery and processing of voice information, texts, images, sounds or any other actions in the process of information dissemination and/or data exchange, for six months following such actions and share the mentioned information with the state authorities, if requested."
The Russian Skype users certainly won't be happy to hear this news. However, sometimes it becomes necessary to enforce such laws; especially when it comes to acting against terrorism.
We would like to know your take on this whole issue!
UPDATE: Microsoft has now denied reports that it will share Skype data with Russian authorities.