Microsoft is all set to re-brand all its Nokia retail stores to Microsoft Priority Resellers. The company has already released the orders and will be effected in next few months. Taking a step ahead to its aim of expanding its retail stores in key markets worldwide, the company today launched their first ever Priority Reseller in Gurgaon, India.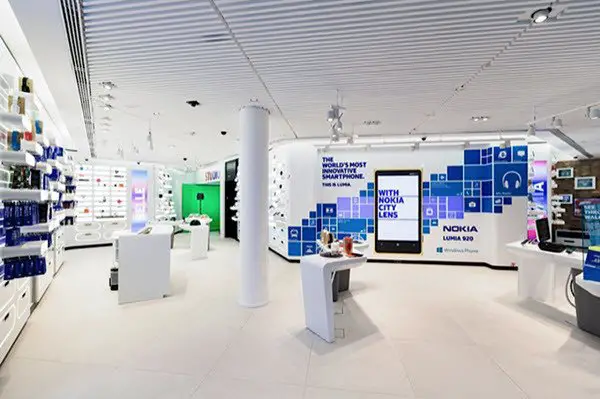 Microsoft Priority Resellers
Microsoft will be rebranding 15,684 stores and 324 service centers in all out of which 8,872 stores and 119 service centers will be started in India by the end of June this year.
These rebranded stores will be classified into two different categories namely Microsoft Priority Resellers, to sell Xbox console, Windows tablets, mobile phones, PCs, etc, and Microsoft Mobile Sellers.
India being the biggest market of Smartphone is the first choice of Microsoft to have a solid retail presence. In an interview with ET, Ajey Mehta, managing director or Microsoft Mobile India said,
"From a retail branding perspective, India is one of the leading markets, so there is a full plan to bring Nokia over to Microsoft".
Chris Weber, corporate vice president of Microsoft Mobile Device Sales says,
"Of 16,000 stores in all markets, 9000 are in India. We will invest more in India than any other market in the world for rebranding".
While there are no exact numbers revealed by the company officials, India will probably get company's largest share of investment in rebranding the stores.