Microsoft has listened to feedback and launched a new redesigned website for its Malware Protection Center that is aimed at providing its users an easier way to find security software and updates. The new website launch comes as one of the many initiatives that Microsoft has taken to combat malware and threats.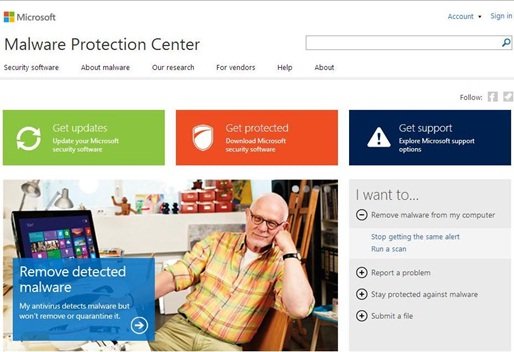 The announcement was made through a blog post with Microsoft explaining on the new features of the website and its benefit to the users. Microsoft said
"Today we launched our new Microsoft Malware Protection Center website. Throughout the redesign process we have been listening to your feedback. You asked for an easier way to find our security software and updates; you can now get to all of our product downloads straight from our homepage".
What's new ?
The new malware protection center website allows users easy navigation to commonly searched tabs and also has added features. Users will benefit from following features.
Easy access to product downloads, help archive and blogs
The new website has all product downloads on its homepage itself thereby allowing users to download and read more about Microsoft products easily. This would protect them from malware and potentially unwanted software.
While at the homepage you can also find links to help archive, blogs and trending security topics from the Microsoft community forums so that you are aware of the latest updates and announcements.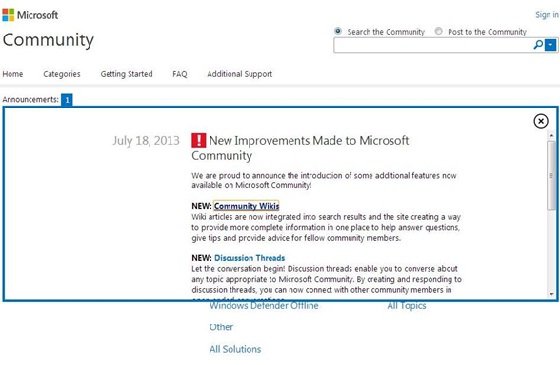 Latest information on security and malware
To keep users updated on security and malware the new Malware Protection Center website has boxes on each page that answers some of the most-asked questions about malware. Also you can find useful information on some common problems such as:
How to identify and fix ransomware
How to avoid exploits
How to avoid rogue security software
What common error codes in Microsoft security software mean
Powerful Malware Encyclopedia
To know more on any specific malware you can use malware encyclopedia to find detailed information about each threat under the "Technical information" tab.
You can find the new Microsoft Malware Protection Center site here.