Security has always been the forefront for Microsoft, be it the Office Suite of products or the operating system. At the time when cloud and mobile technology is allowing companies to reshape its businesses and eventually capitalize on the digital transformation, Microsoft has been helping companies leverage their tools and increase the productivity.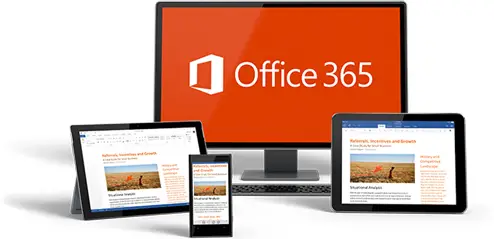 Microsoft technologies that help to empower employees are Office 365, Windows 10 Enterprise, and the Enterprise Mobility+Security suite. Cumulatively these tools are expected to increase the productivity of the employees and also create a secure ecosystem.
Enterprise Cloud Suite (ECS)
Microsoft has received the feedback that navigating the Microsoft technology licensing options can be challenging and this is the reason the company had created Enterprise Cloud Suite (ECS) in order to simplify the purchase experience.
In the recent past, Microsoft has announced some powerful security tools including Windows Defender Advanced Threat Protection meant for detection of end point breach, Office 365 Advanced Security Management and Azure Information Protection. All of these tools aims at giving the users a greater degree of visibility and control over the Office 365 environment.
Microsoft has divided the security offerings into two level so as to simplify the process for the customers. The two tiers of Enterprise offering will be E3 and E5. Also, Enterprise Mobility + Security will be the new name for what was previously referred to Enterprise Mobility Suite.
Alongside, there will also be an Enterprise Mobility + Security E3 and an Enterprise Mobility and Security E5.  The E5 will, however, be available only later this year and will be inclusive of the advanced security capabilities.
The company says that the new nomenclature will help them label their products better thus in a way help keep customers updated.