In what appears to be a pre-release advert of Microsoft Lumia 640 XL, Microsoft says it is presenting the highlights of the Mobile World Congress recently concluded in Barcelona, Spain on March 5, 2015. The video shows a person introducing the Microsoft Lumia 640 XL and some people providing their views on the same.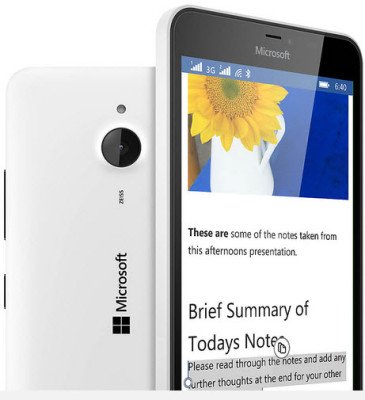 But the Mobile Congress was not just about the Microsoft Lumia XL. The "highlight reel", as they are calling it on the Internet, should have included more – views from other hardware vendors or even just other products from Microsoft that were introduced and talked about at the MWC. There was much more that could have been added to the "Mobile World Congress Highlight Reel". As of now, it looks more like an advert of Lumia 640 XL. There is no mention of anything else in the video (see the video embedded below).
The main highlight of the Mobile World Congress 2015 was of course the Lumia 640 XL but it does not talk even about the Lumia 640 (without the XL tag). The video was uploaded to the Microsoft Lumia YouTube channel saying "Microsoft at MWC" so one would expect more of what Microsoft did at the Mobile Congress. However, it left out all talk about other products and produced a 1.5 minute video covering only a highlight of Microsoft Lumia 640 XL.
The Lumia 640 XL can be called phablet and is huge at 5.7 inch screen. The Lumia 640 without XL is just 5 inch. The difference is not great in screen size and neither in the functionality. The XL has a camera of 13MP while Lumia 640 is about 8MP.

At its YouTube page, the video description is as follows:
"Our pick of the news, fun, and more from Microsoft's stand at Mobile World Congress 2015. #AchieveMore"
Here is the video for you to watch and decide if we can really call it a MWC Highlight Reel as it has been tagged by many on the Internet.
Going by the video, it looks Microsoft wanted to highlight only the Lumia 640 XL and chose to leave other items and talks at the World Mobile Congress 2015.