At an event in South Korea, Microsoft unveiled first of its kind PC-on-a-stick dongle which runs Windows 8.1 OS. Lucoms Daewoo is the company behind this PC-on-a-stick dongle which shrinks the desktop PC down to nearly USB flash drive size. The device comes with a microSD card slot which supports upto 64GB of storage and comes with a HDMI cable as well.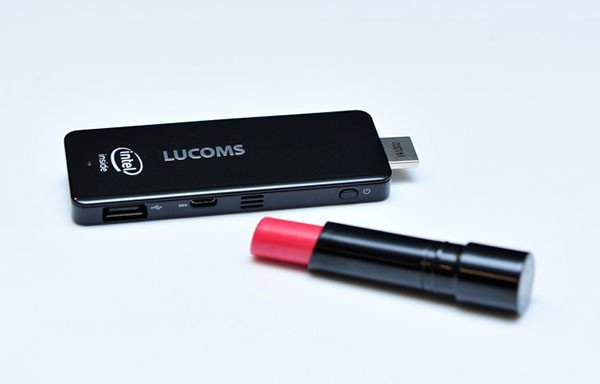 Lucoms Daewoo's dongle comes in 2 different variants – the one with 16GB of hard disk and the other with 32GB internal storage. Customers can either go for 1GB RAM or 2GB RAM depending on their convenience.
The PC Compute Stick, measuring about 11cm in length, comes with common ports which are necessary for basic peripherals and Intel hardware. The complete details of the device was not announced by Microsoft.
This PC-on-a-stick device is powered by micro USB port through which it would be powered and offers USB port for external hard drive.
Microsoft in one of their statements said "PC-on-a-stick is a future computer in the PC market". Though there was no official word on the price of the device, Microsoft said the device would be arriving during the month of May and there was no mention about bringing the device outside Korea.
Devices like PC-on-a-stick adds a great utility value not only by offering great ease in transporting a computer from one place to another but also by shrinking the whole PC into one single slim dongle.
Source: Microsoft Korea.