Microsoft reportedly, has decided to kill the support for its digital video recorder and media player – Windows Media Center. Debuted in 2002 as part of a special edition of Windows XP, offering support for PC-based TV tuners and an interface for controlling media playback, including DVDs and music, with a remote control, Windows Media Centre was viewed as the best PVR software available.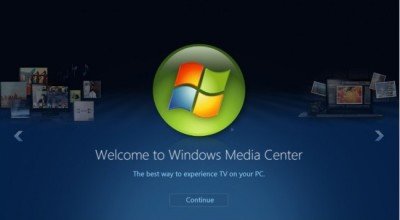 Microsoft ends support for Windows Media Center Support
Successive versions available in the-the Home Premium, Professional, Ultimate, and Enterprise editions of Windows 7, added support for high-definition TV, CableCard-based tuners, and an SDK that enabled apps from third-party sources like Netflix, as well as support for playback of Blu-ray discs. Speculations about the offering becoming a redundant software became ripe with the introduction of Windows 8.
A Microsoft executive confirmed that there will be no update to the company's Media Center software for Windows 10. If you try installing the most recent build of Windows 10 on a PC running Media Center, you get a warnings before setup continues.
Microsoft failed to roll out any updates with Windows 8 for Media Center, and with Windows 10, it will no longer be supported.
Windows Media Center was very popular among many a Windows users, and with this development, the software will surely be missed by many.
Microsoft has now also confirmed via a tweet:
We can confirm that due to decreased usage, Windows Media Center will not be part of Windows 10.
Adds Microsoft:
Windows Media Center is not part of Windows 10 and won't be available after upgrading to Windows 10. If you use Windows Media Center, we will alert you during upgrade that Windows Media Center is not available on Windows 10. We know that some users use Windows Media Center to play DVDs, and we are providing a free DVD playback app in Windows 10 for Windows Media Center users.
What's your take on the story?