Just months after releasing the Surface tablets Microsoft seems to have hit a small niggle. As reported by a vendor Microsoft is actually replacing thousands of power cords for earlier models of the Surface range as it believes that the products are prone to overheating.
Surface tablets Power Cord  recall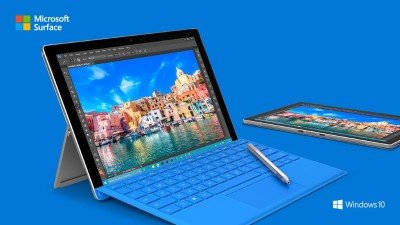 The "Voluntary recall" will cover Surface Pro, Surface Pro 2 and the Surface 3 models. However only the devices sold before 15 July 2015 come under the purview. Microsoft has also released a statement which says that if the cords are sharply or repeatedly bent they are prone to overheating. The eligible customers will be directed to a dedicated website wherein they can just punch in their device serial number and order a replacement.
Moreover, the customers affected with this problem are also advised to dispose of or recycle their existing power cords safely in line with the local regulations.
A Microsoft spokesperson has issued a statement stating "As a result of damage caused by AC power cords being wound too tightly, twisted or pinched over an extended period of time, a very small proportion of Surface Pro customers have reported issues with their AC power cord. We will be releasing details of how customers can obtain a free replacement cable shortly."
Although the number of Surface devices sold till now is unknown, the vendor had made a claim last year that they had been shipping around 500,000 units every month. Even in India Microsoft had recently announced the Surface Pro 4 along with the Surface Pro 3. That being said on the brighter side Microsoft is at least trying to avert the danger by voluntarily recalling the faulty units, which is professional to the core.
Source.