Microsoft has announced that it's retiring Photosynth mobile apps. Photosynth app was available on Windows Phone and iOS. And they have already been pulled from their respective stores.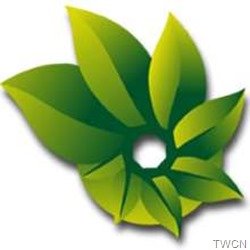 Photosynth mobile apps to be retired
Photosynth is a powerful set of tools for capturing and viewing the world in 3D. You can share your creations with your friends or embed them in your own blog or Web site.
Photosynth offered 2 styles – Panoramas and Synths for creating immersive 3D experiences. And was quite liked by the users.
Microsoft, announcing the retirement of the Photosynth apps, said,
"We are doing this because the new Photosynth Preview technology and its cloud processing is a more immersive way to capture a place than the spherical panoramas that our apps produce."
What it means for the user
If you are using Photosynth Windows Phone or iOS app, you can continue to do so but there will be no support and will not be maintained. App from both stores have already been withdrawn.
As the app is unsupported, Microsoft urged its users to upload their panoramas to Photosynth.net. As Photosynth.net is still maintained and the users panoramas can be viewed online with or without the Photosynth app.
The Photosynth team further said in a reply providing why the app were retired:
There's no app for the Photosynth Preview technology. We tried building one but were unsatisfied by the experience we could offer. We had hoped to use tracking to help guide the user in a smooth path and capture images as necessary. What we found was that tracking with a single mobile phone camera was too fragile to provide a solid experience. The fallback is to take a series of photos on any device and upload them. If anyone wants to build a "dumb" (i.e. without tracking) app that does this, you can use our server API to upload them and kick off the processing
Apart from retiring this app, there were reports of Microsoft retiring some of the MSN mobile apps too in the days to come. MSN Travel, MSN Food & Drink and MSN Health & Fitness for Windows, iOS and Android will be discontinued. This hasn't been announced officially, however. Do note that the Microsoft Health app that goes with Microsoft Band is different from MSN Health and Fitness app.