Starting tomorrow, that is March 19th 2013, Microsoft will start offering Windows 7 Service Pack 1 via Windows Update. It is now almost two years now since Windows 7 SP1 was made available as a direct download for users to install on their Windows 7 machines. With this step, the Windows 7 Service Pack 1 will automatically be downloaded and installed via Windows Update.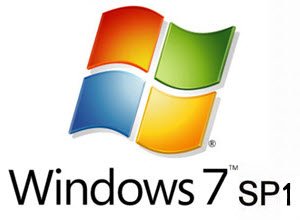 Says Microsoft:
Windows 7 SP1 was previously available on Windows Update but required user action to install.  Starting tomorrow, the installation will be fully automatic with no user action required for those who already have Automatic Update enabled.  SP1 will be released gradually over the coming weeks to all customers on the RTM version of Windows 7.
Since you will be installing the SP1 via Windows Update, you will require the following free disk space:
x86-based (32-bit): 750 MB
x64-based (64-bit): 1050 MB
In case you don't have sufficient free disk space available, you may want to explore options to create sufficient free disk space on your computer. You can use Disk Cleanup utility to clear up some disk space.
If you haven't already installed Windows 7 SP1, we strongly recommend that you do so now. Go here to find out everything you need to know about Windows 7 Service Pack 1.