Microsoft just released sales numbers for the first time since their big launch of the Surface Studio and Surface Dial. According to the tech giant, November was the best month in terms of sales in the Surface lineup.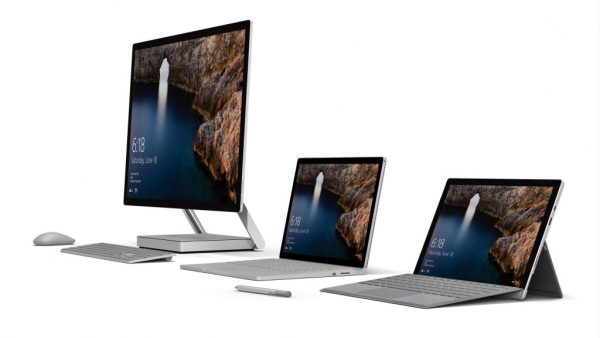 Some insights from the sales reports included a Best Buy-exclusive Surface bundle that was sold out on the first day. In the UK, it was the best single week for Surface ever and in Germany the Surface Pen became the best seller in PC Accessories on Amazon.com for over 12 hours. A big part of this announcement was that this month also saw the most conversions from previous Mac users onto the Surface bandwagon. This achievement was credited to the positive launch of the Surface Studio as well as the negative reception for the latest MacBook Pro laptop.
Apart from that, the Surface Book with Performance Base is now available in Australia and New Zealand, and will be available in more markets in the coming months. Starting early next quarter, Surface Book with Performance Base will go on sale in Austria, China, France, Germany, Hong Kong, Japan, Switzerland and the UK.
The company's surprise package has been the Surface Hub for office solutions. It has seen unprecedented sales and Microsoft is struggling to keep up with the demand. To help meet the demand for Surface Hub, Microsoft is adding more partners who will resell Surface and provide service to our customers.
With these reports, Microsoft is expected to end a calendar year that has been one of the best in terms of revenues and public reception. Apple's controversial launches have only helped aggravate their growth towards becoming a market leader in computer hardware.