Technology has an immense role to play in education development, and Microsoft wants to be an active participant in this change. As such, the company wants to create immersive and inclusive experiences that inspire lifelong learning and stimulate the development of essential skills that support educators in guiding and nurturing student passions. Microsoft School offers just this opportunity!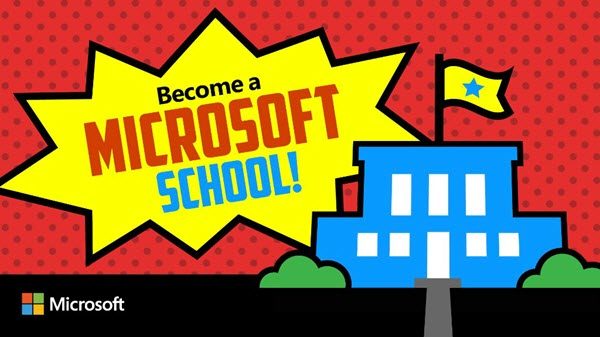 Microsoft School
A Microsoft School is a school that has an association or a tie-up with Microsoft company for products, services, solutions, purchasing, events, or aspiration. When any school signals or expresses its intent to become Microsoft School, it has to register itself with the service.
Once done, the school can benefits from improved teaching and learning via Microsoft technology.
What are the benefits of getting a Microsoft School tag?
First, you get a Quick Start Guide replete with complete teaching and learning resources.
Regular feedback from the team backend on how are you faring with Office 365 use.
Opportunity to learn from a Microsoft Showcase School
Support from a dedicated onboarding and usage strategy specialist
Personalized strategy and execution plan development through FastTrack customer success service
Opportunity to be part of the Microsoft Showcase Research partner program.
Not aware about Microsoft FastTrack? It's a customer success service designed to help you realize business value faster with the Microsoft Cloud. The service offers its users a set of best practices, tools, resources, and experts committed to making users experience with the Microsoft Cloud a success.
Besides these, you also get an exclusive code to unlock a Microsoft School badge for every member of your staff and a monthly publication with the best of Microsoft teaching and leading assets.
You can become part of this change, by signing up here.