Good news for those who love to play games as you stand a chance to buy Xbox One with Kinect at a discounted price. Microsoft has announced a discount on Xbox One with Kinect for two weeks, starting Sunday, Feb 8 through Saturday, Feb 21. This is a great opportunity for Xbox fans to get the Xbox Console at a reduced price.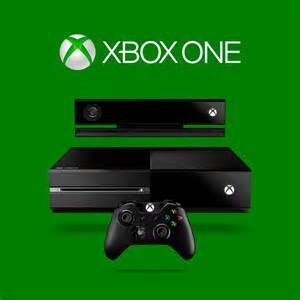 Xbox One with Kinect will be available at a special price of $449 after getting $50 off. In the US you can get Xbox One with Kinect from almost all the national retailers like Amazon, GameStop, and Best Buy etc. and from the Microsoft stores as well.
Major Nelson announcement on Xbox Wire blog,
"With the new year well underway and an exciting lineup of blockbuster titles available in 2015, we wanted to bring yet another opportunity for Xbox fans to get your hands on an Xbox One with Kinect for the special price of $449. For two weeks, starting Sunday, Feb. 8 through Saturday, Feb. 21, fans will receive $50 off any Xbox One with Kinect in the U.S. at most major national retailers, including Amazon, Best Buy, GameStop, Target, Toys R Us and Walmart, as well as Microsoft Stores."
For fans who have already taken Xbox One or Xbox One with Kinect at a special price rate should'nt be upset as Microsoft has got something for all of you. Fantastic Xbox games are on their way. From this coming Tuesday, 10 Feb, games like Halo: The Master Chief Collection, Sunset Overdrive, Dance Central Spotlight and Forza Horizon 2 etc. will be available for only Xbox One users. So get it and enjoy the fun.
Users must note that limited-time pricing offer of $50 off is also available for any Xbox One (without Kinect). Earlier, before the discount it was available for $399 but after this heavy discount the price rate of Xbox One comes down to $349.
With such offers, Microsoft has made an another attempt to grab the gaming market and stand strong against their competitors like Sony. Last year it was reported that Sony, one of the strong competitors of Microsoft, sold out 18.8 million PlayStation consoles compared with Microsoft's 12.1 million Xbox units. But right from the starting of 2015, Microsoft has made its intention very clear by declaring a strong lineup of blockbuster games that are yet to come this year.
So stay tuned to get lots more from the gaming world as Microsoft plans to offer more deals for its users. Till then enjoy the latest limited-time offers and hope you grab the best deal.