Worried about data security, most governments across the globe are adopting cloud technology. The technology takes care of much privacy related concerns. The US-based software company, Microsoft views this move by different governments as an opportunity to tap the cloud business in respective countries. It has therefore decided to launch dedicated data centers in such countries, India being one of them.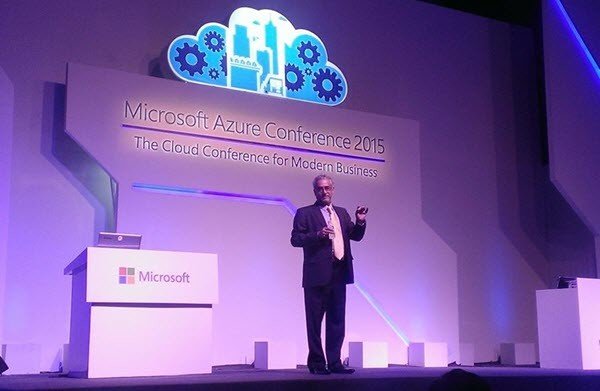 Microsoft Cloud Data Centre, Pune
Microsoft has decided to launch its data center in the Pune city by the end of this year. Bhaskar Pramanik, Chairman of Microsoft India, made the announcement of setting up the centre at the second Azure conference in Pune on Wednesday.
The chairman refused to divulge more details about the launch and physical location of the data centre. He was however noted saying, all three data centres in the country would be owned by the company and would be as large as a "rugby field" in size.
About Microsoft's decision to open data centres in India, Pramanik said,
"it would address the concerns of data sovereignty. "Once the data centres are operational in India, all concerns about data sovereignty will be addressed. Cloud managed systems will be helpful in government's initiatives of Jan Dhan, Aadhaar and Mobile (JAM) numbers."
Satya Nadella, Microsoft's CEO had earlier made an announcement during his visit to the country in September that he sees the India cloud computing market as a $2 trillion market opportunity.
To help various enterprises and government departments understand the benefits of the cloud technology, Microsoft has launched a Cloud Accelerator Programme. The program will function as a catalyst in accelerating the pace of cloud adoption by organisations and businesses.
No creation is a solo effort! The company has therefore decided to team up with partners, including HCL, Wipro and Tech Mahindra, for the accelerator programme. The giant has also started the Azure Vidyapeeth and GuruVarta programmes to help its partners put 10,000 small and medium businesses on the cloud in various parts of the country.
Many top cloud players have shown keen interest in the Indian market. IBM successfully launched a center this month in Mumbai and plans to set up more in future. Amazon's Jeff Bezos also expressed interest in setting up data centers in India.