Microsoft Corp. is all set to bring Surface RT tablet computer for sale in Japan early next month. The exact date is not yet revealed but the Surface RT tablet will be in Japanese market in next few days.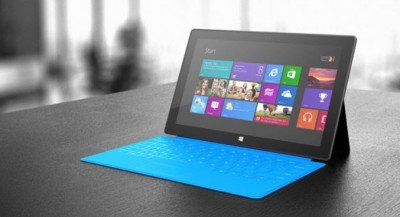 Microsoft launched its first tablet (Surface RT tablet) in China, U.S, Germany, France, UK, Hong Kong, Australia and elsewhere back in October 2012. Earlier this month it was expanded to 13 more European countries. Surface RT tablet presently is available for sale in about 20 countries. It went for sale in earlier in February 2013.
Surface RT tablet is priced overseas at $499 for 32GB model and it expected to come with a price tag of 50,000 Yen in Japan. The Surface RT tablet is expected to run on the cheaper version of Windows 8, Windows RT operating system.
According to the reports posted by analysts, Surface RT tablet has sold 1 million units till date but here is no word from Microsoft yet about how many of Surface RT tablet have been sold in last few months.
Surface RT tablet with a display of 10.6 inches is slightly larger that iPad in size. It also includes a keyboard embedded cover.