Microsoft has always been making efforts to improve education and introduce new and intuitive methods for children to learn. The company has also awarded school leaders who are innovative and accomplish great things. In order to bring the best out of a School Teacher, the company has started a new program called Microsoft Showcase Schools.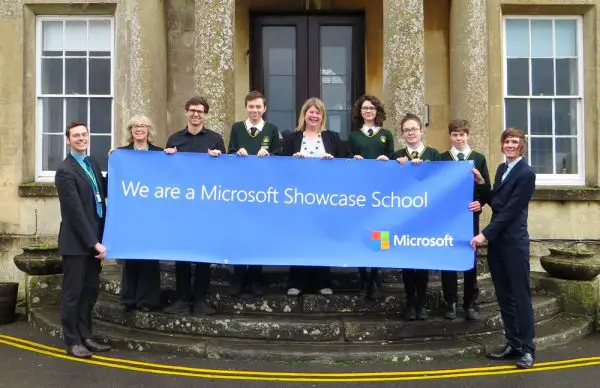 Microsoft Showcase School Program
This program is aimed at providing an opportunity for diverse yet like-minded leaders to learn and support each other in their journey of transformation. The program is also designed to support innovative school leaders who are committed in working towards their vision of life. Microsoft also says that the every Showcase school will be different. A global network of teachers would work together to ensure and share the best practices.
The Microsoft Showcase School platform will also help School Leaders to engage directly with Microsoft and develop deep connections with education thought leaders across the world.
This is what Michelle Zimmerman, Director of Renton Prep, Washington, USA has to say "the work we are doing at Renton Prep is disruptive. That means there are challenges, roadblocks along the way, and it's hard work" he further added that "But the reward of being a member of the Showcase Schools community, knowing that other educators are going through the same thing, makes it worth it because we can tackle some of those challenges together and find solutions we wouldn't have alone."
School leaders are welcomed to nominate their schools for increasing student outcome. If approved your school will be a part of the Showcase Schools program. What this means is that your school will be a part of a community with access to Microsoft product teams who will help the students succeed via tours and events.
You can join the Microsoft Educator Community here and use this form to file the nomination.