Microsoft is taking a big leap in the artificial intelligence as they made yet another big announcement today. The Redmond giant is tying up with OpenAI, a non-profit research organization that is backed by super entrepreneurs including Elon Musk, Peter Thiel and many more.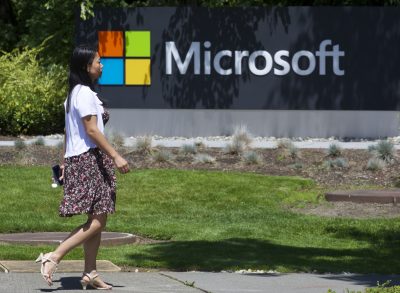 "Our news today builds on other recent Azure releases designed to power AI advances. More than 50,000 developers are already building bots with the Microsoft Bot Framework, and companies such as Lowe's, Uber, DutchCrafters and AllRecipes.com are using Cortana Intelligence and Azure to transform their businesses." said Harry Shum, who handles AI Research at Microsoft.
In this stride towards achieving first mover advantage in the rather untouched field of AI, Microsoft will be using Azure as the preferred cloud platform for this partnership. Teaming up with Microsoft will help OpenAI developers get access to a high-powered GPU-centric virtual machine for the kind of machine learning workloads that they experience. Open AI has already been using special N-Series machines that are still in beta, but which will be available publicly by December this year.
The only competition Microsoft has, in this field, is from Amazon's GPU-powered VR machines. No one of the likes of Google and Apple have yet ventured into this field strangely.
The OpenAI partnership is not the only thing on Microsoft's agenda regarding their futuristic approach. The company also today launched its Azure Bot Service, a new service that will offer a cost-effective and versatile way to host their bots on Azure.
Using Azure Functions ensures that you only pay when your BOT is actually being used. Azure Functions, which is generally available today, can be used to maximize development agility and operational efficiency of nearly any app or service at lower cost.