Almost every few months, a new social network lands in the world-wide web. Microsoft too dabbled its hands in this genre and came up with Socl, the long-lost social networking site. Socl was a Microsoft Research experiment; however the folks in-charge decided to publish it publicly for common users. Result? It hardly made a difference.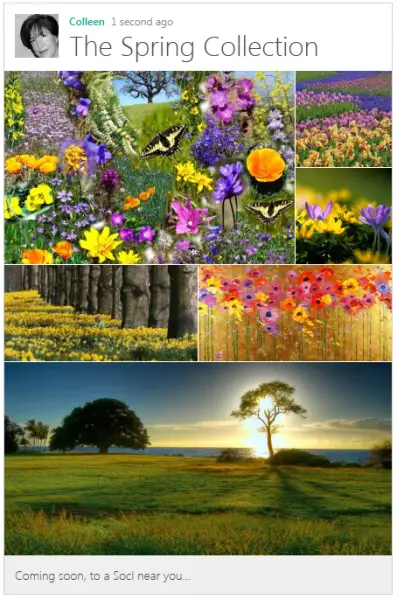 Maybe in order to prevent it from going into oblivion, Fuse Labs announced a makeover of the whole site and its features, terming it as the new 'Spring 2013 Collection'. A summary of what's new in this overhaul is as follows:
Simplified site navigation allows users to create a post button, search the complete site for a particular query/profile, access frequently-visited services like messages, settings etc. more easily through pinned menu options, refresh the page by clicking the centered Socl logo and more.
Users can now drag and drop items into their post, resize, shuffle and share the content with other social networks too.
Socl now features private messaging service, in-line editing of profile information and a reformed, smooth user experience.
Though Socl can be lauded as a great experiment from Redmond, but is it successful in creating a constant user base and serving its purpose? The answer is of course 'No' as in the era of Facebook, Twitter, Pinterest, LinkedIn et al, Socl doesn't feature as a favourite. Facebook is the second home for more than 900+ million users around the world; Twitter is instrumental in creating trends and connecting millions of users through 140 words; Pinterest and LinkedIn are slowly climbing up the ladder. Oh yes, and there's Google+ too.
The competition seems cut-throat and the user-base seems crowded. Hence, it is skeptical whether Socl will be able to climb a few rungs up the popular social network ladder with its 'Spring 2013 Collection'.
All we can say is – Good luck!