Microsoft Surface was launched amidst much fanfare and the sales were a hyped affair too. But did it live up to its hype and post strong sales figures? Or did it fall flat? Though Microsoft has refused to reveal official sales figures but according to Brent Thill, an analyst at UBS, Microsoft has sold about 1 million Surface RT tablets till date right from its launch on October 26, 2012.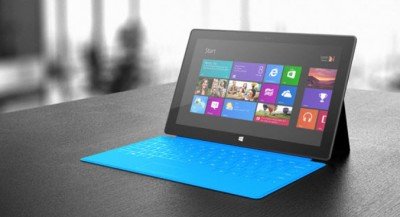 Now that the holiday season is over, many were curious about how well did Surface do in the sales department and this analysis is welcome but doesn't paint a very good picture given that it is expected that more than 20 million Apple iPads have been sold. Microsoft gains some votes here as the Surface is its first foray in to the tablet market while Apple is well established and successful with the iPad but there seem to be other reasons too for this estimate.
Initially, Surface was sold only through Microsoft Stores and maybe this narrow approach led many prospective buyers to opt for the wait-and-watch approach. Due to no Microsoft Store presence in India, Surface was just not launched at all though (very) later third-party vendors were seen sporting it on their catalogue(s).
Microsoft plans to launch the extended version, Surface Pro, sometime late January 2013 but again, it'll be interesting to see the market reaction. Though my bets are on the Pro version and I have solid plans to procure one once it's available in my country but given that it supports half the battery life as its younger sibling, Surface RT, I bet many hesitant thoughts will be spent.
Well good luck with that, Microsoft!