Microsoft Solitaire just turned 30! The software maker is celebrating the 30th anniversary of its classic card game on the occasion of National Solitaire Day. For a game that has been around for more than two centuries, May 22 is widely regarded as National Solitaire Day.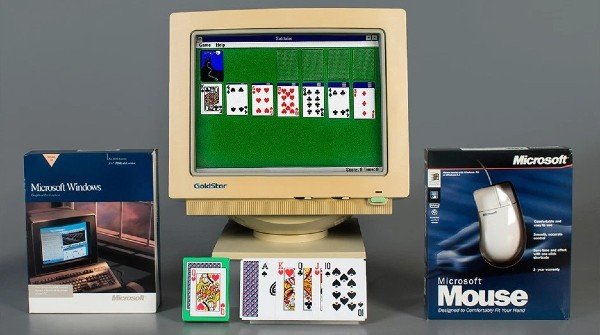 Microsoft Solitaire sees over 100 million hands played daily
Microsoft has extended its gratitude and appreciation to players who have been playing Microsoft Solitaire for three decades. Despite being so old, the game still amasses more than 35 million players every month. Microsoft Solitaire sees over 100 million hands played daily.
Microsoft is eyeing a milestone of reaching most games of its Solitaire completed in a single day. As a result, the company has appealed to download and play Microsoft Solitaire Collection across platforms.
In his blog post, Paul Jensen, Studio Head of Microsoft Casual Games wrote:
"We're celebrating the 30th Anniversary by inviting all players to join our record-breaking event today, with our goal to reach the most games of Microsoft Solitaire completed in one day."

"Join us as we embark on this record-breaking mission by downloading Microsoft Solitaire Collection for free on Windows, iOS, or Android, or play right through your browser!"
Back in the olden days, when the game was first introduced as Windows Solitaire on Windows 3.0 in 1990, people were new to drag and drop method using a computer mouse. The Solitaire game, in a way, taught users how to get accustomed to using a computer mouse effectively.
Back then, Solitaire was limited to a Windows desktop. Fast-forwarding to 2020, the game is played on computers, laptops, tablets, and phones around the world. With over half a billion players in the last 10 years, the game was inducted into the Video Game Hall of Fame in 2019.
For the first time ever, Microsoft is introducing the Microsoft Solitaire community where branded t-shirts and mugs are now up for grabs.
Meanwhile, here's how to get back the classic Solitaire and Minesweeper on Windows 10.