In the past, there were numerous reports on confusion about Windows 10 upgrade process. The notifications gently prodded you into installing the OS. Starting next year, things are going to change. The Windows 10 upgrade will be categorized as a "Recommended Update." In Windows Update for Windows 7 and Windows 8/8.1 users. This means users who have set their old version of OS to accept all updates will find the Windows 10 installation process activated automatically and will need to manually cancel the process.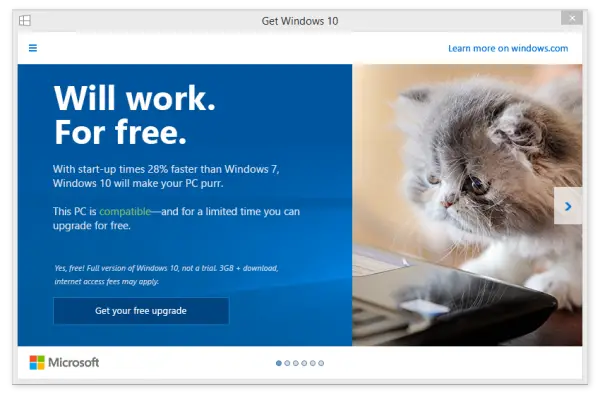 For instance, if you have your system set to Windows update (automatic) the upgrade process to Windows 10 will immediately initiate on your device. Still, if you have enabled upgrade accidentally, you'll have in hand 31 days to roll back to your previous Windows version. A complete copy of the erstwhile OS (including settings, apps, etc) will be saved on your PC. Simply visit Settings, go to the Update and Security section, chose Recovery and then Uninstall Windows 10 option.
New Steps involved in Windows 10 upgrade rollout
Till now, users of genuine Windows 7 and Windows 8.1 were required to reserve their copy of Windows 10. They would then get a notification prompting them to actually upgrade. This practice has been done away with. It's now gone! Now, when a user makes a reservation for Windows 10, it will be immediately made available to him. It involves a 2 step process.
Step one. It is same as the description above i.e. Windows 10 will be classified now as an "Optional" update in Windows Update for Windows 7 and Windows 8 computers. Users who have the option to accept all updates automatically enabled will find the Windows 10 automatically downloaded for them.
Step Two. In 2016 the procedure will be cut short furthermore.  Microsoft will categorize Windows 10 as a "Recommended" update. The default setting on Windows 7 and Windows 8 is for all 'Recommended updates' to install automatically. Therefore, users will find the Windows 10 install process starts up on their machines.
Read more at Windows.com.