To-date, Microsoft offers Windows 10 to users of Windows 8.1 and Windows 7 via the Get Windows 10 app, whose icon rests in the Taskbar Notification area. Soon they will start offering it as an Optional Update via Windows Update and will be un-checked by default. However, starting 2016, Microsoft will start pushing Windows 10 to Windows 8.1 and Windows 7 users as a Recommended Update which will be selected by default.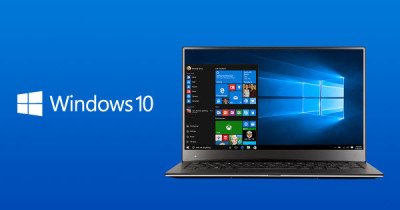 Pretty much making its strategy clear, Terry Myerson, executive vice president for Microsoft's Windows and Devices Group, mentioned on the Windows blog,
"Depending upon your Windows Update settings, this may cause the upgrade process to automatically initiate on your device. Before the upgrade changes the OS of your device, you will be clearly prompted to choose whether or not to continue. And of course, if you choose to upgrade (our recommendation!), then you will have 31 days to roll back to your previous Windows version if you don't love it".
For those who don't want to upgrade to Windows 10, Microsoft has left the option of manually turning the updates off but then you should know how to go away with the updates. However, for users who have bought a new Windows 10 PC and have applied for Microsoft's Recommended update settings will automatically have new chunks of data downloaded with their consent. Also, starting 2016, Windows 10 would be downloaded as a normal Windows update hence prompting users to be watchful if they do not want Windows 10.
In an effort to curb piracy, Microsoft is providing non-genuine Windows 7/8.1 license holders an easier way to get genuine by offering a one-click opportunity via the Windows Store or by entering an activation code purchased elsewhere in the World.
While Microsoft is taking steps to ensure that it's CEO's vision of installing Windows 10 on 1 billion devices within three years of the release stay on course, the company should not get too pushy to earn the ire of Windows 7/8.1 users who may see this as a dictating tactics.
There is however, a workaround to Turn Off Windows Update in Windows 10. Microsoft has also released a tool called Show or Hide Updates that allows users to hide or block specific unwanted Windows Updates in Windows 10. Using it, you can stop Windows 10 from downloading specific updates.