How often do we take time out organize all files and folders on our computer and delete 'junk files'. Can't recall? Well, this should be the day to begin right away! If you are not aware, the second Monday in February is marked as Clean Out Your Computer Day. A day to spend time with your computer, take a look at unnecessary files and programs and wipe them out completely from the system.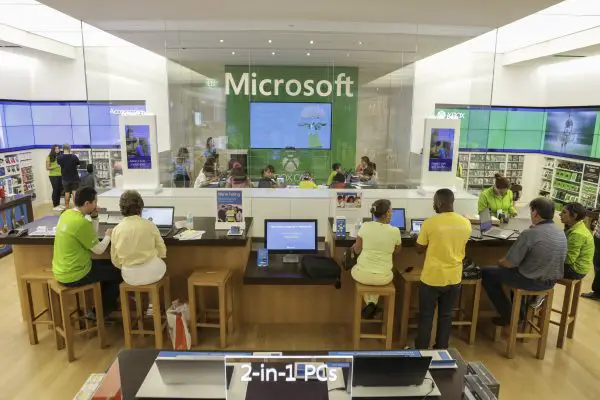 Clean Out Your Computer Day
Cleaning your laptop cover or keyboard should be the first order of the business. However, if you are confused and do not where, to begin with, Microsoft Store's Answer Desk is ready to extend a helping hand to help you declutter your digital space.
To avail of this help, a user can simply stop by their nearest Microsoft Store or set up an appointment with the Answer Desk for free tech support from one of their experts. Microsoft physical stores do not charge for this and offer free services for some of the techie solutions like PC tune-ups and device recycling. Moreover, its advisors from this great local resource offer free technology workshops and support on hardware and software.
In celebration of National Clean Out Your Computer Day today, we asked Microsoft Store tech experts to share their favorite ways to clear out and clean up devices to boost productivity, improve organization and bring peace of mind, says Microsoft, and here is what they had to share.
Use OneDrive cloud service to store your files in the cloud. This definitely helps in freeing up space on your PC by storing your files in OneDrive.
Speed up your computer. Make sure that your software is up to date and Defragment and optimize your drives.
Maintain Inbox sanity – if you are using Outlook as your primary email service, use 'Rules' option to keep your inbox orderly. Set up your inbox so that certain emails can always be found in specific folders or send those notes you know you will delete right to the trash bin.
Dedicate some time to learn about your device. This is a very simple yet effective solution since by learning more about how your device, you can know-how to resolve some of the most common issues without seeking help from an expert.
Have any more tips to optimize Windows for better performance, you would like to share? Let us know in the comments section below.