After having used Windows PC from last one decade I have made peace with the niggles. Any operating system, as a matter of fact, comes with its own shortcomings and Windows is no stranger. That said with the Windows 10 the updates have been deployed in a timely manner and as a result of which we don't need to deal with the problems for a longer period of time. However, some of the novice users find themselves trapped and are clueless when it comes to tuning up their Windows computers.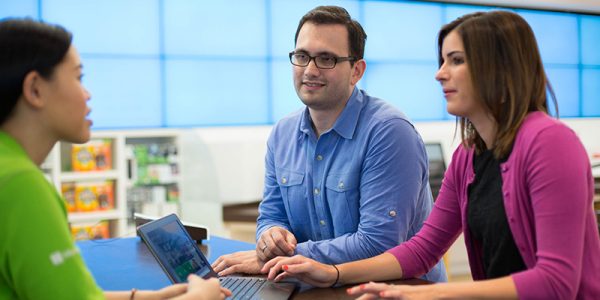 Free PC Tune-Up at Microsoft Stores
Well, you can always opt for the third party repair stores but they do tend to leave a dent in your pocket. Fret not, Microsoft's free in-store PC Tune-up is a maintenance program that is expected to being your Windows system up to date and free it of its miseries! The best part is all of this is free, yes. All one needs to do is set up an appointment, drop off your PC at the Microsoft store and rest assured that the service guys will take care of it.
First things first, for all of this to happen you need to locate the nearest Microsoft Store by heading over to this link and typing your "City" name or even the "Postal code."
Their tech team will clean up your hard drive, increase speed, sort out battery issues, free up disk space and also ensure that your Windows PC is hale and healthy.
A word of caution, before handing out your PC to the Microsoft Store ensure that you have backed up all the files. Microsoft also recommends that you bring all power cords and batteries for your PC.
Check out your local full-line store for available services. Currently, this offer seems to be available in Australia, Canada, Puerto Rico and the Unites States.
All in all, Microsoft is making concerted efforts in improving the Windows user experience and for first time Windows users or for novice users free maintenance campaigns like this will be of great help.