Microsoft is not only a giant software company, but it is also a place where you will see some incredible engineering minds working. Microsoft has its own way to acknowledge its people and showcasing their talent.
Microsoft Stories, a section that gives us an inside look at the people, places, and ideas that are important to the organization. This time, Microsoft Stories featured Dona Sarkar, a talented Microsoft software engineer who is the new leader of the 'Windows Insider Program'.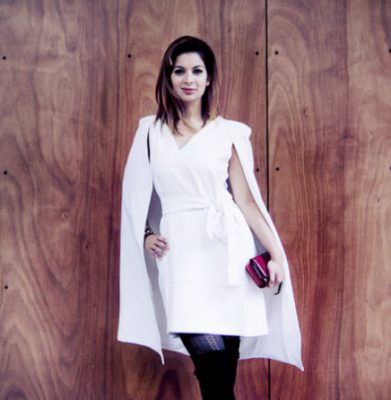 Who is Dona Sarkar
Well, not everyone has heard her name; however, all Windows users have used some or other program built by her and her team. For example, the File Explorer tool in Windows is the work of Dona Sarkar. Simple, yet so handy, isn't it?
Despite her magnificent work that contributes in making Windows OS one the most loved operating system; she doesn't want people to call her a hero. Rather than that, she wants to play the 'invisible fairy godmother'. She wants to work and remain behind the curtains and not someone as a show-stopper.
Dona mentions her love for technology,
"I love the fact that the technology we build at this company is invisible. It's there to just help you achieve things. We want tech to be this invisible fairy godmother who makes things happen, so you don't have to stitch the gown or arrange for transportation. We just want you to go to the ball."
Dona Sarkar's work
Dona Sarkar is the new leader of the Windows Insider Program. Her new responsibilities test her skills in engineering and community engagement to build a better product. And she is certainly excited about her new job. Dona mentions,
"I've been waiting 11 years for this job. I am very excited about understanding more about what people need from their technology. When I look at businesses, I'm very interested in getting a better feeling for what they are trying to achieve and how we can help."
Her career with Microsoft started in 2005 when she joined the company as a software engineer working on the Windows team. Company's large customer base attracted her. And this is was the best place for her thoughts of helping people by making better technology and applications. She mentions that she joined Microsoft to understand what the customers look like, whether they live on a mountainside in Nepal or in a tower in Manhattan. And if they are using Windows, she decided to make their lives easy by creating programs and software that are useful for them.
You can read the complete story of Dona Sarkar on Microsoft Stories.