More than a decade ago, Microsoft had launched Soapbox (video streaming service) which failed drastically and was discontinued.  Then they launched Office 365 Video in April 2015; this one targeted business users who needed to upload and share content. It seems an apparent successor to Office 365 Video has arrived, as Microsoft Stream has been launched worldwide.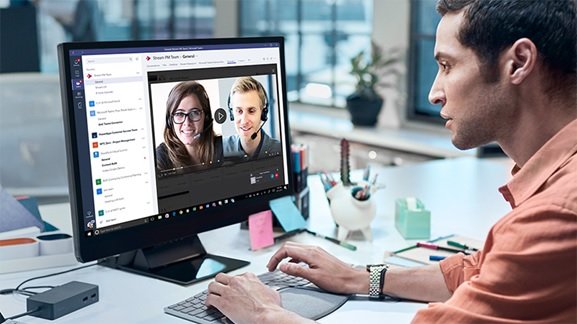 Let's see how Office 365 Video evolves Into Microsoft Stream with new intelligent capabilities.
Microsoft Stream
Stream Available As a Standalone Service
Microsoft has announced that Stream is now available as a standalone service in 181 markets and 44 different languages.
Ideal Tool for Enterprise Users
The company is positioning stream as the perfect tool for the enterprise users. Users can upload, view, share, and manage videos, for increasing productivity and user engagement.
New "Intelligent" Features
Stream comes with a range of new "intelligent" features, it includes:
Speech-To-Text Transcribed Audio – This feature allows transcribed audio to become searchable text. Users can simply type in keywords to automatically jump to a point in a video when they are uttered.
Face Detection – With this feature, viewers can see where each person in the video is shown throughout the video. A clickable timeline indicates every place they appear.
Linked Timecodes – This feature enables the users to jump directly to the specific part of the video.
Single Destination for Video Management
Microsoft Stream features integration with Office 365 and Office 365 Groups and offers IT management and security capabilities. Microsoft says that the built-in encryption and authentication services guarantee that videos are only viewed by the chosen audience. Furthermore, administrators can add tailored guidelines and necessitate their company's employees to accept certain terms and conditions before they begin to utilize Microsoft Stream's capabilities.
Transition to Happen In Phases
The transition of Office 365 Video customers to Microsoft will happen in phases; the transition would keep all their content intact. According to reports, Microsoft plans to start migrating the users from Office 365 Video to Stream beginning in the second half of this year.
Start Using Microsoft Stream Now
Current Office 365 customer, can find Microsoft Stream in the Office app launcher or they can simply visit the stream.microsoft.com website to sign in. For those who do not have Office 365, can try a Microsoft Stream standalone plan or start a free trial right away.